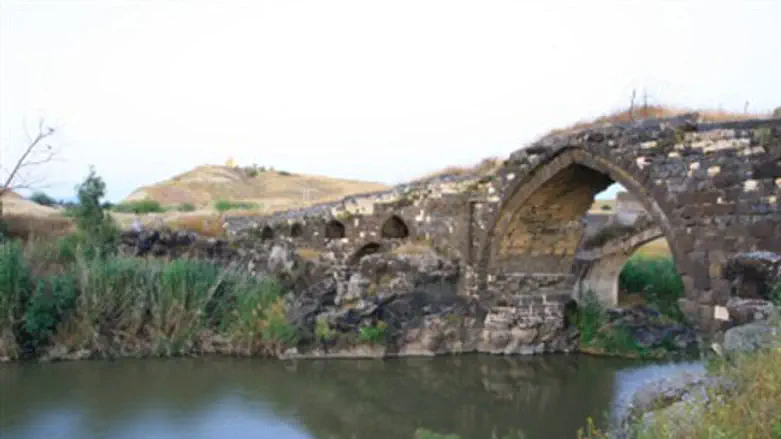 Jordan River
Israel news photo: Flash 90
A group of Israeli tourists in Jordan have been stuck there since Wednesday, and are not allowed to leave their lodgings, because the Jordanian police officer assigned to the group has gone missing.
The group of 21 Israelis left for Jordan last Sunday on a tour of the country's northern hills. They had been set to return to Israel on Wednesday night via the Hussein Bridge, over the Jordan River. However, they were prevented from doing so and ordered to remain in their hotel, after the police officer who was accompanying them did not show up for the bus ride to the border crossing.
According to Jordanian law, all foreign tour groups must be accompanied by a police officer, for protection of the group. According to the tour group leader, the police officer went missing when he separated from the Israeli group at a waterfall. Jordanian authorities are searching for the officer, and have detained the Israelis at their hotel as material witnesses. Meanwhile, officials are searching the area of the waterfall for the officer.
The tour guide leader told Israel Radio that the group was being well treated, and that they hoped to be allowed to return to Israel soon. A spokesperson for the Foreign Ministry said they were aware of the matter and that it was being dealt with "appropriately." The spokesperson said that as far as Israel knew the tourists were not being implicated in the disappearance of the officer.