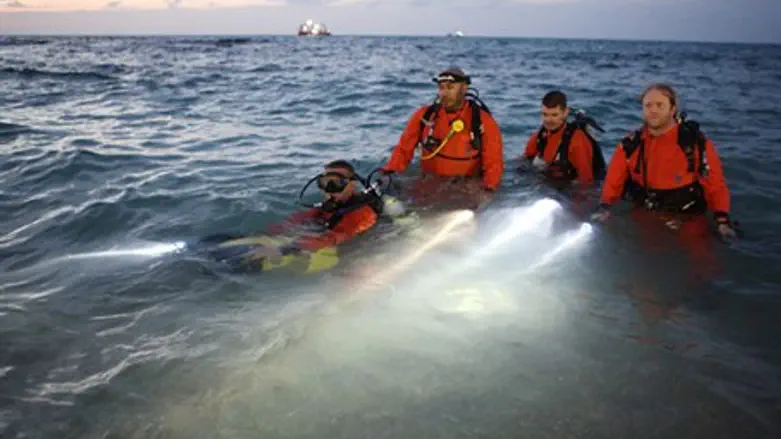 Search at sea (illustrative)
Israel news photo: Flash 90
Rescue workers assisted 200 people overnight. Seventy were rescued in Nachal Sion in northern Israel in a major operation.
The Nachal Sion hikers had lost their way after dark. Several of them were suffering from exhaustion and hypothermia.
Three were evacuated by helicopter to Ziv Hospital in Tzfat. Another five were treated at the scene.
Thirty members of the Golan rescue unit took part in helping the lost hikers. The rescue effort lasted for hours, largely because the group of hikers had been split up, with small groups heading in different directions.
Earlier Thursday rescue workers helped a group of more than 100 hikers who lost their way in the Judean desert. On Friday morning rescue workers found an additional five members of the group who had remained missing overnight.
Search and rescue teams are still looking for three brothers from the Bedouin town of Kseifa who went missing Thursday afternoon at a beach in Ashkelon.
The brothers, ages 16, 19 and 26, had entered the water with other relatives when the entire group encountered difficulty swimming. The others made it back to shore, but the three brothers did not, and are feared to have drowned.
Rescue workers are searching using boats, a helicopter, and diving crews.
The hot weather has led many to go swimming despite the fact that beaches are not yet officially open, meaning there are no lifeguards. On Thursday a 15-year-old boy, an Arab resident of Jerusalem, died of drowning after entering the water at a national park.