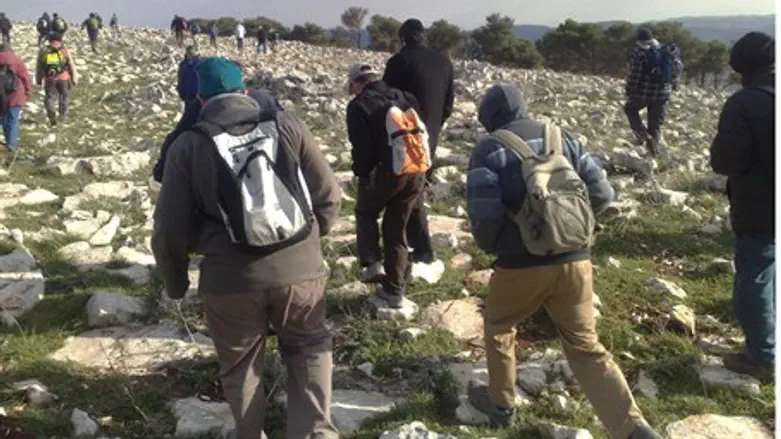 Hikers (illustrative)
Israel news photo: Yoni Kempinski
An estimated 100,000 Israelis were visiting national parks as of Wednesday afternoon. Among the most popular sites were Nahal Amud, Tel Afek, and Gamla.
The huge influx of visitors has caused traffic jams in multiple areas. Police are calling on travelers to get traffic updates and plan their routes accordingly.
Officials in the region around Lake Kinneret (Sea of Galilee) reminded visitors that as long as the swim season has not opened and there are no lifeguards on the beaches, they should avoid swimming for safety reasons.
On Wednesday afternoon the annual Hebrew Song festival will begin in Ein Gav. President Shimon Peres is expected to take part, as are Knesset members and other public officials.
Tourist sites are open in Judea (Yehuda) and Samaria (Shomron) as well. In northern Samaria, a major celebration is being held in Homesh, one of four towns in the region destroyed in the 2005 Disengagement from Gaza. Celebrants are signing a document calling on the government to rebuild the community.
MK Orit Struk called Wednesday for Israelis to visit the region, noting that the more people visit, the more likely it is that historical sites will remain open on a more regular basis.