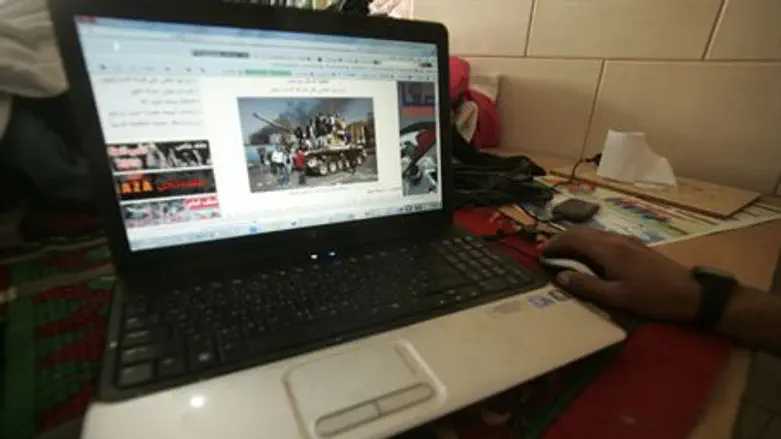 Internet communications (illustrative)
Israel news photo: Flash 90
Saudi Arabia may ban Skype, WhatsApp and Viber if the software firms don't provide the government with a way to monitor user communications.
The kingdom's Communications and Information Technology Commission (CITC) is threatening to block audio-visual communication programs and applications because they use encrypted connections, according to an Arabic daily newspaper quoted by Gulf in the Media.
Two sources employed at local telecommunications firms allegedly told the daily that heads of telecom companies and the CITC have been debating the issue over the past three weeks.
The Saudi government agency warned the companies the CITC might block the programs altogether if they cannot reach an agreement with the owners of the platforms.
Similar media censorship took place in Iran during election season in 2009, and continues up to the present day in some other Arab nations as well, Libya among them.
Numerous Saudi Arabian citizens and non-Saudi foreign workers expressed annoyance at the news. Among them were business people who use the platforms to communicate with their representatives overseas.
"Is CITC giving us lower rates after banning free applications that everyone uses?" asked businessman Hani Ayyash. "They should provide us with a replacement because all we want is to obtain lower rates and free communications technology."