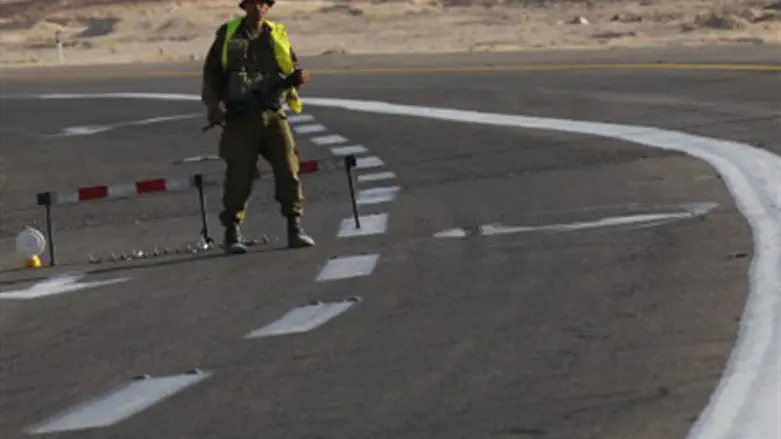 Roadblock
Israel news photo: Flash 90
An Israeli woman traveling to spend Passover with family in the Binyamin region was targeted by an Arab gang in a sudden attack.
The woman was driving near Atarot when a second driver deliberately smashed into the back of her car. When the two vehicles came to a stop, four Arab men piled out and surrounded her car.
The four punctured her tires and smashed the car's windows, then quickly ran off.
The woman managed to reach a nearby IDF checkpoint and to contact a relative, who came to pick her up.
Arab gangs in Judea and Samaria have increasingly targeted Israeli drivers, and particularly lone female drivers, for attack in recent months. Attacks have become so frequent in some areas that signs have been put up warning drivers of potential firebomb attacks on the road ahead.
Police and army sources say they are aware of the problem and are working to deal with it. Israel previously shut roads to Palestinian Authority residents due to terrorism fears, but in 2009 began reopening highways to PA traffic.