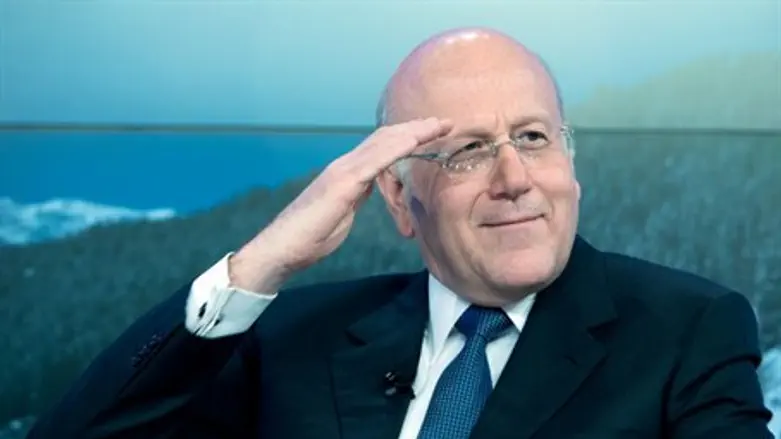 Najib Mikati
AFP photo
Lebanon's Prime Minister Najib Mikati announced the resignation of his government on Friday, citing divisions on several issues, and called for the formation of a national unity government.
"I announce the resignation of the government, hoping that this will open the way for the major political blocs to take responsibility and come together to bring Lebanon out of the unknown," Mikati said, according to AFP.
His resignation comes as Lebanon buckles under the pressure of the conflict engulfing neighboring Syria, which has exacerbated existing tensions in Lebanon's multi-confessional population.
The violence between opponents of Syrian President Bashar al-Assad and the regime has already spilled over into Lebanon, and Damascus has warned Beirut against allowing weapons and arms to flow over the border.
Mikati's decision, which automatically brings down the government, came after disagreements on two internal issues, the formation of an elections supervisory body and the extension of a security chief's term in office, reported AFP.
The government has held off agreeing on the membership of the commission over fears it would ensure that elections scheduled for June are held on the basis of a decades-old electoral law.
Mikati, along with the leader of Lebanon's Druze community, Walid Jumblatt, is said to favor the existing law.
It gives his Sunni community and the Druze disproportionate strength in the parliament, but is vehemently opposed by Lebanon's Christians, who say it fails to give them representative weight.
Attempts earlier this year to approve an alternative election law failed, and both Mikati and President Michel Sleiman have called for election preparations to move forward so the vote can be held on time.
The premier's resignation also came against the backdrop of his contentious bid to extend the term of the Sunni head of Lebanon's Internal Security Forces, General Ashraf Rifi.
A majority of the government, including the Hizbullah terror movement and their Christian allies, opposes extending Rifi's term, and analysts had suggested Mikati could resign over that issue alone.
Mikati had offered to resign in October, after a top police intelligence chief was killed in a car bombing that was blamed on the Damascus regime. He later agreed to suspend his resignation in order to give Sleiman time to deal with the unrest facing the  the country following the attack.
Mikati's government was considered to essentially be a Hizbullah government, but he has rejected suggestions that Hizbullah is pulling the strings of his coalition.
(Arutz Sheva's North American Desk is keeping you updated until the start of Shabbat in New York. The time posted automatically on all Arutz Sheva articles, however, is Israeli time.)