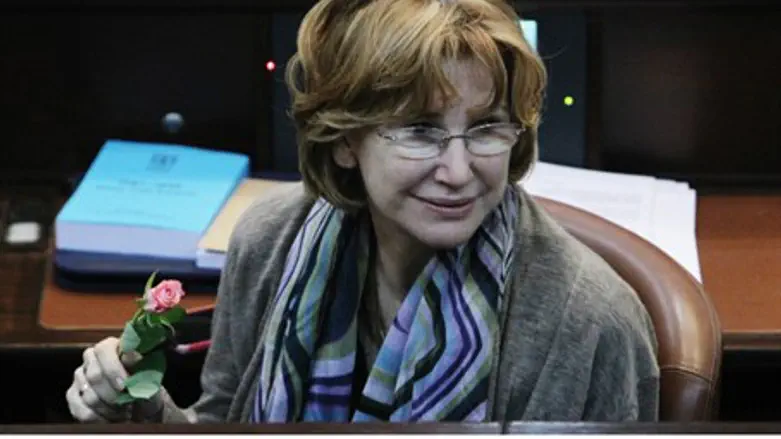 Yael German
Flash90
As a new minister – holding the health portfolio – Yael German is eligible for the perks given to Israeli ministers, and that includes a new car. This year, ministers are being given BMWs as their vehicle of choice.
But German has turned down her new wheels – preferring a hybrid vehicle. She would also settle for an electric car – but both requests were turned down by the government motor pool.
Writing on her Facebook page, German said that "already on my first day in office I have met the uncompromising bureaucracy." German's request for a hybrid or electric vehicle – which would actually be cheaper than her BMW – was turned down, with officials saying that those vehicles were not "approved" for use by ministers.
"I was very surprised when they turned my request down and told me the only car I could get was a BMW," German wrote. "I will continue to use my personal hybrid vehicle until a solution that will allow me to get a 'green' car is found."