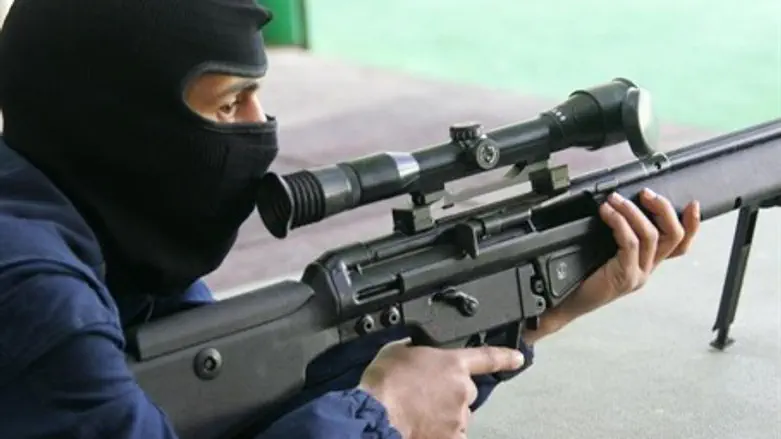 Saudi executioner
AFP file
The Saudi Arabia government may be forced to drop its ancient death sentence of beheading by the sharp blade of a sword, due to a lack of skilled swordsmen, Egyptian media report.
There have also been incidents in which the swordsmen were late, a Saudi newspaper complained.
At least 69 people were beheaded in 2012, according to the international Human Rights Watch (HRW) organization, which noted in a 2012 statement, "Saudi Arabia has no penal code, so prosecutors and judges largely define criminal offenses at their discretion... Rape, murder, armed robbery, drug trafficking and even suspected 'sorcery' are punishable by death under Saudi Arabia's Islamic law."
Under present consideration is a change to using firing squads as the new method of execution in the kingdom, according to a report published last week by Ahram Online.
Representatives from the Ministries of Justice, Health and the Interior comprised a committee that confirmed the change would not violate Shari'a (Islamic) law, the Al-Youm Saudi daily newspaper wrote. "This solution seems practical, especially in light of shortages in official swordsmen or their belated arrival to execution yards in some incidents."
Last week seven men were put to death for the crime of armed robbery in the southern city of Abha, according to the Saudi Press Agency (SPA), but none were beheaded; they were all shot by a firing squad -- the first time such an execution has been carried out in the kingdom. So far 23 people have been executed in Saudi Arabia this year, AFP reported.