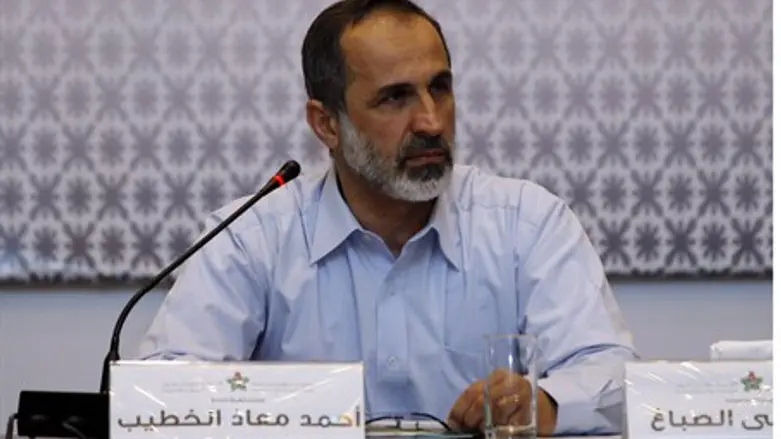 SNC Pres. Mouaz al-Khatib
Reuters
The Syrian National Council began meeting Monday in Istanbul to choose a new government-in-exile.
On the agenda for the group is the task of choosing the nation's first interim prime minister that will lead the country following the anticipated fall of President Bashar al-Assad.
Among the 12 candidates seeking the position are a former agricultural minister in the Assad regime, as well as a number of professionals and business owners.
Currently at least five million Syrians are homeless, including one million who have fled the country, and four million who are internally displaced. 
The United Nations has estimated that at least 70,000 people have been killed since the start of the conflict in March 2011, which began with a scrawl of grafitti by a teenager on a wall in Dera'a, inspired by the region wide Arab Spring uprisings.
The brutal response of the Assad regime security police prompted peaceful protests in the town, which were punished severely by arrests, torture, murders and "disappearances" in a manner similar to that of the Iranian regime.
Ultimately the situation deteriorated into an outright revolution which has since divided the population, created an open invitation for outside agitators and become a full-scale civil war.