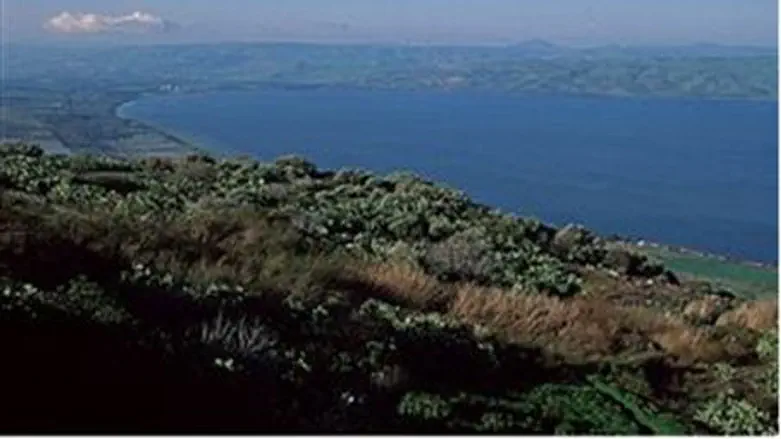 Lake Kinneret
Israel news photo: Flash 90
With the approach of spring, Lake Kinneret (Sea of Galilee) is still rising thanks to the blessing of an abundant rainfall this winter. The lake is barely one meter short of its maximum capacity.
The level of the lake increased by four centimeters this week alone. Last weekend the surface of the lake rose by 2.5 centimeters.
At present, the surface of the lake stands at 210.5 meters below sea level, only 1.25 meters shy of the level before which the gates to the Degania Dam must be opened to avoid flooding in Tiberias.
Heavy winter precipitation and snow melting from the slopes of Mt. Hermon have continued to increase the level of the lake even into the approach of the spring season, which begins next week.
Israelis may not realize it, but during Passover their water comes from underground wells, rather than from the Kinneret, which feeds public water systems throughout the rest of the year.
The Israel Water Authority years ago arranged to stop pumping water from the lake into the National Water Carrier three days before Passover.
The move came in order to accommodate Israelis who chose not to drink tap water during the holiday out of concern the water from the lake, an open body of water, might contain chametz, leavening forbidden for consumption by Jews on Passover.