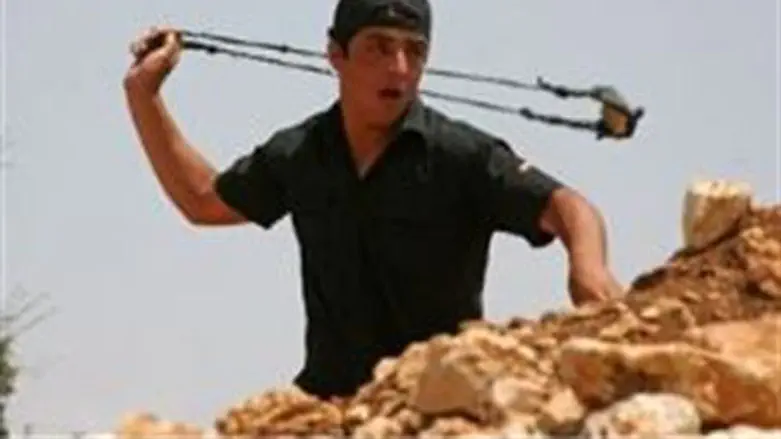 PA Arab rock attacks are increasing
Israel news photo: Flash 90
Students from a religious school in the northern town of Yokne'am were attacked by Israeli Arabs in the Arab village of Sakhnin, after they visited a school in the village. No one was injured, school officials said.
The incident occurred last week, and information about it was published only on Sunday. The incident occurred after students from the Yokne'am school visited their compatriots in Sakhnin, as part of a regular series of inter-school visits.
The visit ended pleasantly, and the Jewish students boarded a bus to take them back to Yokne'am. After they boarded the bus, dozens of Sakhnin residents and students from the local school ran out into the street and began lobbing rocks and bricks at the children. Quick-thinking teachers told the children to duck, and fortunately, no one was hurt by the flying glass.
A report on Army Radio Sunday said that school officials did not report the incident to police or to the Education Ministry. The principal of the Sakhnin school reportedly sent a letter of apology to the principal of his Yokne'am counterpart. Two of the Sakhnin students have been suspended, the principal said.
Both Sakhnin and Yokne'am are located in the foothills of the lower Galilee. Sakhnin, well within the 1949 Armistice lines,  is not generally considered a "hostile" village, although it was the site of the first Land Day march in 1976, and was the site of major rioting during the second Intifada in 2000.