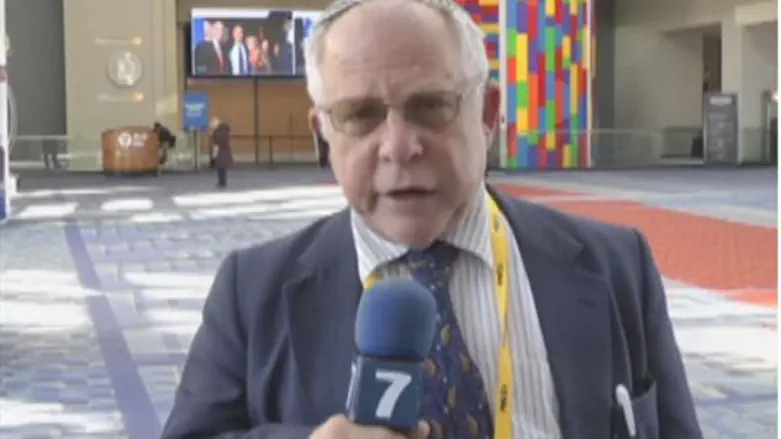 David Bedein
Hezki Ezra
Where is the national camp of Israel at the 2013 American Israel Public Affairs Committee (AIPAC) annual policy conference?, asks David Bedein, Director of the Israel Resource News Agency.
Bedein, who is also the Director of the Center for Near East Policy Research, told Arutz Sheva that while outgoing defense minister Ehud Barak is giving the impression that the "two-state solution is around the corner", no other voices are being heard to counter his claim.
A leading propagandist for the American Task Force for Palestine is, however, propagating the idea that if Israel simply withdraws from Judea and Samaria, there will be peace, all the while completely downplaying the core issues behind the conflict, such as Arab incitement against the Jewish people and that the Arab population does not want a "two state solution" but the complete destruction of the State of Israel as a Jewish State, as has been documented countless times before.
"There is a difference between knowing the enemy and being propagandized by the enemy," said Bedein. You can listen to the views of your enemy, but then have a voice countering the claims with the truth, he said, adding that AIPAC has never been invited to Arab conferences on the subject.