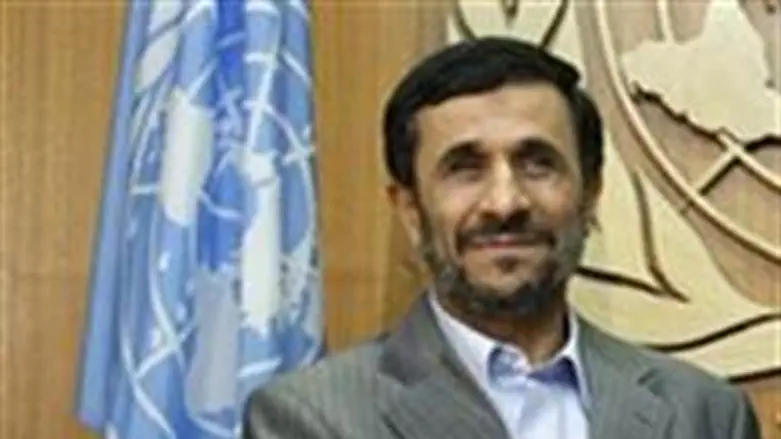 Iranian President Mahmoud Ahmadinejad
Israel news photo: Flash 90
Supreme Leader Ayatollah Ali Khamenei has begun to tighten his grip on the process leading up to Iran's upcoming presidential elections in June.
A campaign of arrests, beatings, public lashings and executions has followed a clear warning to Iranians not to contemplate another uprising similar to that which tried to land reformist Green Movement candidate Mir Hossein Moussavi  as president in 2009.
When the effort to unseat President Mahmoud Ahmadinejad failed despite what appeared to be overwhelming support for the candidate at the polls, accusations of vote-rigging followed, with days of massive demonstrations that spanned the country.
The revolt was crushed with government brutality carried out by the elite Basij militia forces, who mercilessly beat and arrested thousands of protesters. Dozens were killed and many others "disappeared."
In January, Khamenei said in January during a visit to the city of Qom, "Those who may offer general advice about the elections - and it could be out of compassion - that the elections should be like this or that, should take care not to further the goal of the enemy. They should take care not to make the people lose faith in the elections," local media quoted him as saying. 
"They should not constantly say that there should be free elections. It is obvious that there should be free elections," he said.
Moussavi has been under house arrest for the past two years, as has a second opposition candidate, Mehdi Karroubi, also from the Green Movement. It is unlikely any other opponent will stand for election.