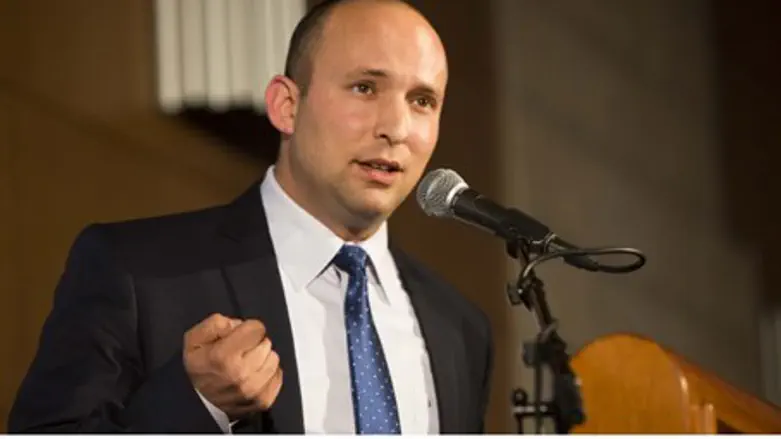 Bennett speaks during Bayit Yehudi conference
Flash 90
Bayit Yehudi (Jewish Home) party head revealed one of his coalition demands in a Facebook post on Tuesday morning. The Jewish Home will insist that the government not give out money to parties that join the coalition, he said.
Parties often have demands related to government spending as well as demands for various ministries in exchange for their agreement to join the coalition.
"The coalition monies are a type of 'pocket money' for politicians," said party head Naftali Bennett. "We're talking about 1-2 billion shekels that is scattered proportionally between the factions that make up the coalition, and is left to the factions to distribute, regardless of what the government's goals are."
"This sum is not part of the budget, but in addition to it," he added.
"The state of Israel is in a financial crisis," Bennett warned. "We have a huge national overdraft. If we don't act quickly we'll end up like Greece – bankrupt."
"Coalition monies are a luxury. So we will demand in negotiations that these monies are not given out," Bennett declared. "We will insist on it."
Bennett's declaration quickly earned over 2,500 "likes" from his Facebook followers.