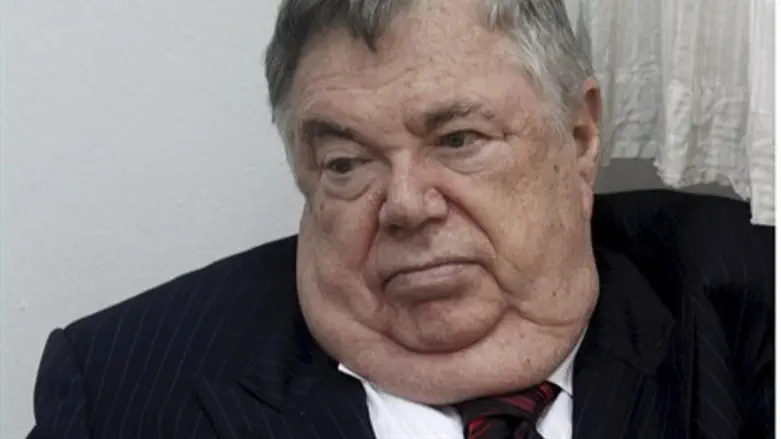 Shmuel Dachner z"l
Israel news photo: Flash 90
The Tel Aviv District Court has ended a gag order on the identity of the man who was to testify for the prosecution in the Holyland affair, but who passed away over the weekend. The witness was businessman Shmuel Dachner.
Dachner served for years as the advisor to the businessman behind the Holyland real estate project in Jerusalem.
According to indictments filed in the case, Dachner served as a go-between, bringing money from businesspeople involved in the Holyland project to elected officials and others involved in authorizing the project, including former Prime Minister Ehud Olmert.
Dachner was previously publicly revealed to have played a major role in the scandal. It was reported in early 2011 that he had told police that he transferred millions of shekels in bribes to various city officials.
During the trial he admitted to having forged documents in order to deceive public agencies.
Since Dachner's death, prosecutors asked for a two-month extension to allow them to prepare for the testimony of additional witnesses. The court denied the petition, demanding that the testimony continue on an intense basis.