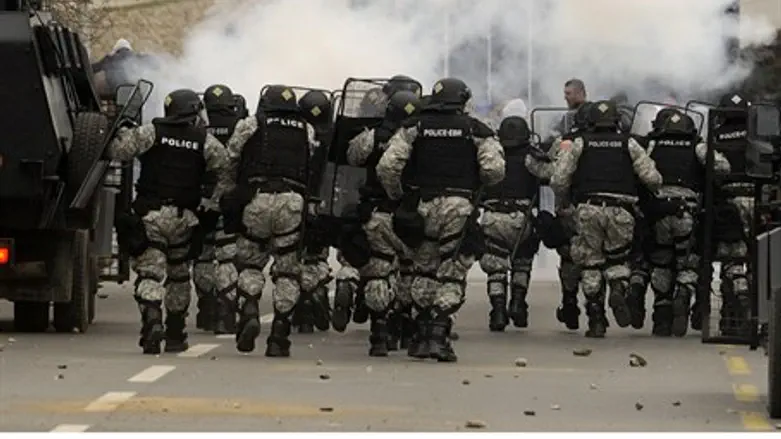 riots in Macedonia
Reuters
The Macedonian Holocaust Museum was damaged in a spurt of violence that erupted over the weekend in the country's capital of Skopje, the Sitel Website reported.
The hostilities erupted when police used tear gas to break up a demonstration by ethnic Albanian youth in support of newly-named Defense Minister Talmut Xhaferi, a former leader of Albanian guerillas who fought government forces in 2001, according to China's Global Times.
Protesters damaged the Holocaust Museum and the glass area of the Macedonian Museum of History, and broke several windows of a new theater under construction.
They also damaged bus stops and traffic signs and overturned vehicles.
The violence came about a week before the second anniversary of the opening of the museum to commemorate the over six million Jews who were murdered at the hands of the Nazis.