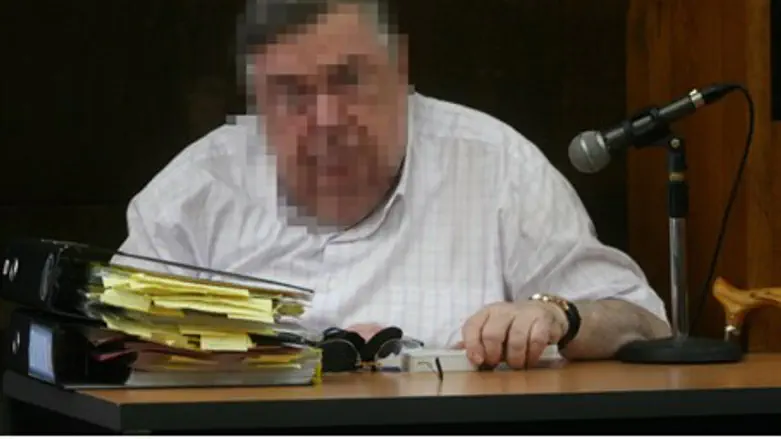 S.D.
Israel news photo: Flash 90
The man hereto referred to only by his initials, S.D., has died, less than 24 hours after delivering testimony in the trial of former prime minister Ehud Olmert, in the Holyland real estate corruption scandal. He was 76 years old.
S.D. was the State Prosecution's chief witness in the trial of Olmert for corruption charges. Preservation of his anonymity through a gag order was part of the deal between him and the state.
In the course of Thursday's court session, Olmert's lawyer confronted S.D. with various alleged facts in an attempt to weaken his credibility. S.D. burst out at the lawyer and said, "He talks to me as if I was a piece of trash… Talk to your father like he was trash."
Elements in the Left want Olmert to run for prime minister again when his trial ends. Olmert is a close friend of Yesh Atid leader Yair Lapid.