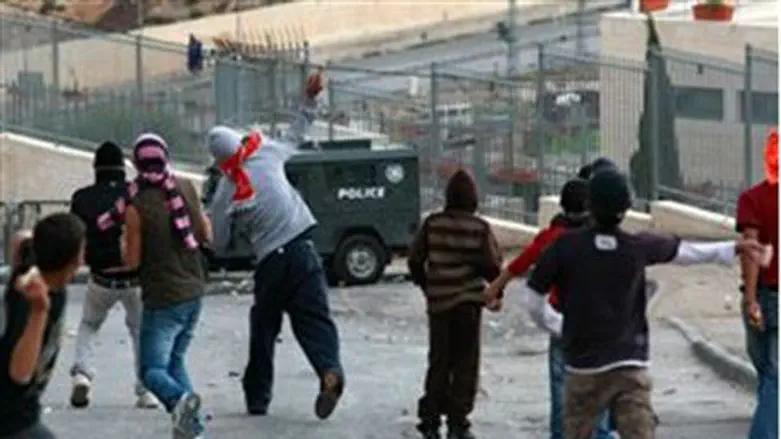 Arab riots
Flash 90
Prime Minister Binyamin Netanyahu sent a message to the Palestinian Authority to calm tensions in Judea and Samaria, as local Arabs continue rioting against Israeli security forces near Hevron.
According to a channel 10 report, Netanyahu, who sent the request via his personal envoy Itzhak Molcho, also instructed Israeli authorities to transfer the PA its tax revenues for January, "so that they won't have an excuse not to enforce calm on the ground."
Meanwhile, Meretz Chairwoman Zehava Gal-On, asked temporary Speaker of the Knesset, MK Binyamin Ben-Eliezer of Labor, to call on the prime minister to address the recent wave of violence and ways to prevent a third intifada.
"While Netanyahu wallows in the swamp of a coalition deal, the territories are on the verge of exploding due to the government's political and security failures," said Gal-On.
Meanwhile, tension continued to mount on Sunday as Palestinian Authority Arabs prepared to bury the body of Arafat Jaradat, a prisoner who died of cardiac arrest Saturday at Megiddo prison.
Arab detainees held in Israeli prisons announced a collective hunger strike Sunday, as the Israel Defense Forces' Central Command bolstered efforts in preparation of further Arab violence.
credit: רויטרס
credit: רויטרס
credit: רויטרס
credit: רויטרס
credit: רויטרס