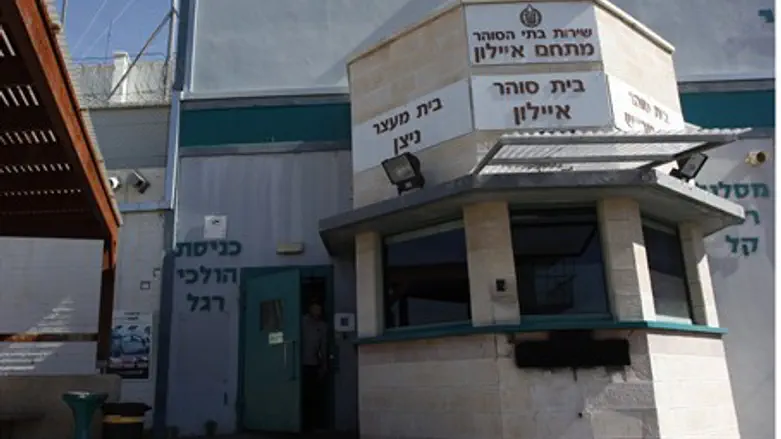 Ayalon prison in Ramle near Tel Aviv
Reuters
The Zionist Federation of Australia denounced the "totally uninformed and mischievous" claims by several media commentators that the purpose of Israel programs serve to recruit Australian Jews into the Mossad.
"Contrary to the assertions of these commentators, these programs are aimed at educating Jewish youth about their heritage and about contemporary Israel, and have nothing to do with recruiting people for intelligence organizations," President of the Zionist Federation of Australia Philip Chester wrote in a statement Wednesday.
"Much rumor, innuendo and speculation surround the death in custody of Ben Zygier," Chester continued. "The ZFA respects the Zygier family's privacy as should the media. It can only be hoped that they will be left to contend with their loss without continued intrusion fueled by intense media interest and speculation."
On Monday, Australian network ABC said Zygier was arrested after providing Australian intelligence officials a comprehensive account of a number of Mossad operations.
Former Australian foreign minister Alexander Downer said on Tuesday he believed Zygier's felony was "more serious" than just a leak to the Australian Security Intelligence Organization.
"I suspect it was something more serious than just sharing information with ASIO," he told ABC radio, according to a report in AFP.
Earlier on Tuesday, a Rishon Lezion court authorized the release of part of a report on the investigation surrounding the imprisonment and death of Zygier, who had come to be known as "Prisoner X."
The report said that Zygier "definitely" committed suicide, and was not "disappeared" by Israeli authorities for threatening to reveal or revealing Mossad secrets.
However, even though his death was self-inflicted, the report said, the Israeli Prisons Service and others responsible for Zygier's detention and imprisonment were not without guilt in the matter.
"It is very possible that the Prisons Service officials involved in the case could be charged with death by negligence," the court said, since they clearly did not take the necessary steps to prevent Zygier's suicide.
Taking all the evidence into account, the court added, "there seems to be enough evidence to say that it was the errors of the Prisons Service that caused Zygier's death."
Israel denied that Zygier had any contact with Australia's security services.
"Following recent publications, the prime minister's office stresses that the late Zygier had no contact with the Australian security services and organizations," the Prime Minister Office's said in a statement, in Israel's first mention of Ben Zygier by name.