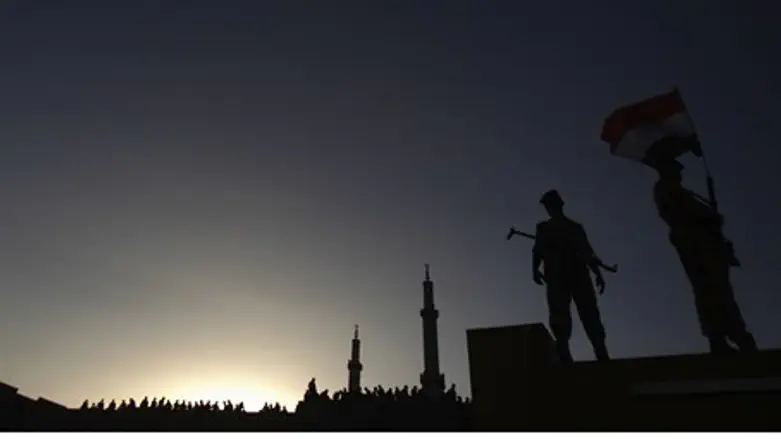 Yemeni police troops
Reuters
Yemeni authorities have released a Dutch man held captive for a week after being kidnapped by tribesmen in the country's west, the interior ministry announced on Sunday.
"Security forces freed a Dutch man kidnapped a week ago by tribesmen between the towns of Hard in Hajja province and Al-Zaidiya in Hodeida province," the ministry said in a statement on defense ministry news website 26sep.net.
"The man was taken to Sanaa and is in good health," it added, according to AFP.
According to Yemeni officials at the Interior Ministry, the incident occurred on the evening of February 13.
It is not clear who was behind the kidnapping.
Hundreds of people have been abducted in Yemen over the past 15 years, with almost all later released unharmed.
Meanwhile, authorities are still trying to free two Finns and an Austrian detained central Sanaa late last year.
The Austrian man and Finnish man and woman were abducted on December 21 as they prepared to travel to the southern port of Aden via Yemen's third largest city Taiz.
Last month, Yemeni security officials said the three were being held by Al-Qaeda-linked tribesmen in the eastern province of Marib.
Most kidnappings of foreigners in the impoverished Arabian Peninsula state are carried out by members of the country's powerful tribes who use them as bargaining chips in disputes with the central government.