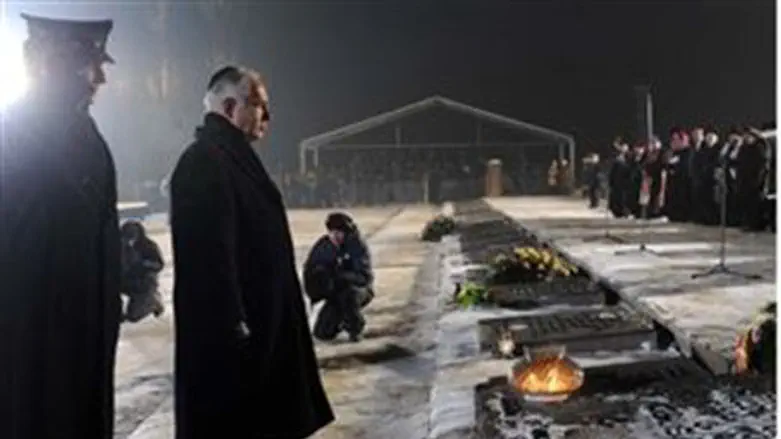 Remembering the Holocaust
Flash 90
75 years after the annexation of Austria by Nazi Germany, the Austrian Academy of Sciences acknowledged on Saturday that many of its scientists were members of the Nazi party and that some of its students served in the SS.
The acknowledgement comes in the wake of a study by historians, to be published on the occasion of the 75th anniversary of the annexation on March 12, which also reveals that 21 Jewish scientists were excluded from the Academy during World War II.
The 21 scientists who were banished include three Nobel laureates: Richard Martin Willstätter who won the 1915 Nobel Prize for Chemistry, Victor Francis Hess who won the 1936 Nobel Prize for Physics, and Erwin Schrödinger who won the 1933 Nobel Prize for Physics.
Out of the 21 banished Jewish academics, nine were murdered by Nazis during the war, the study found.
Out of about 60 members of the Academy, three-fifths identified with the Nazi movement, the Academy has acknowledged.
After the fall of the Third Reich, the Academy suspended the Nazi members, but as of 1950 all of them were reinstated, including a former SS commander.