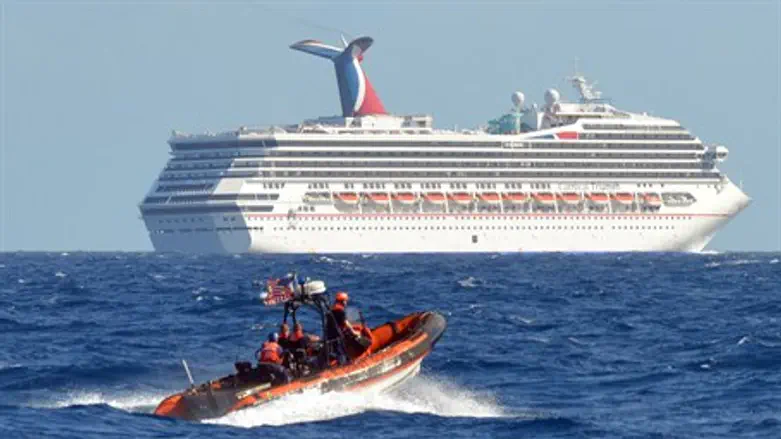 A fire on a Carnival cruise ship has left 4,2
Reuters
A US cruise ship with more than 4,200 people aboard was adrift for a second day Monday off the coast of Mexico after an engine room fire crippled it, the US Coast Guard confirmed.
The Carnival Triumph was operating on reserve power 240 kilometers (150 miles) off the Yucatan peninsula, and awaiting a tow vessel to pull it back to port at Progreso, Mexico, Carnival said.
None of the 3,143 passengers and 1,086 crew aboard the 272 meter (893 foot) ship were injured in the fire, AFP reported.
"The ship's automatic fire extinguishing systems activated and the fire was contained to the aft engine room. At this time, the fire is fully extinguished," Carnival said in a statement late Sunday.
It said passengers were being provided food and drink and that the ship was receiving provisions from a second Carnival vessel on the scene.
A US Coast Guard official said it was watching the situation as the ship continued to drift Monday and was prepared to help, though the vessel was in Mexican waters.
"We have an asset on scene, a cutter," he said, as well as an aircraft on standby.
In January 2012 a Carnival ship, the Costa Concordia, ran aground and sank off the Italian coast, killing 32.
Carnival shares were down 0.6 percent at $38.78 on the New York Stock Exchange.