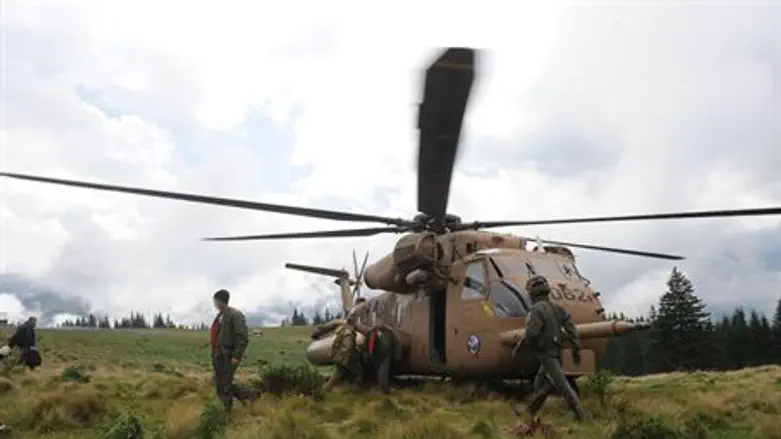 IDF Rescue Forces (archive)
Israel news photo: IDF
The Air Force spent this week rehearsing for an unusual and highly dangerous scenario: the rescue of a pilot from behind enemy lines.
It has been years since an Israeli pilot was forced to abandon his plane and parachute to ground in a combat zone. Ejecting from an aircraft over a combat zone is a last-ditch move reserved for situations in which a plane has sustained irreparable damage, leaving no other option.
Despite the rarity of the scenario, "this is a mission that could happen at any time – even tomorrow morning," Major Baruch told the IAF (Air Force) website.
If such a scenario occurs, "we have to get the critical information quickly and put the rescue mission into action as rapidly as possible," he explained.
A pilot who abandons his or her aircraft is considered a "force in distress" from the moment of ejecting from the vehicle, he said, "and we must act on their behalf exactly as we would for any other IDF force."
A rescue mission behind enemy lines would involve several groups within the IDF, including helicopter pilots, intelligence agents and the elite airborne rescue unit, Unit 669. The various units in question were all involved in this week's exercise so they could practice coordinating in real time.
A second IDF commander, Major Eyal, told the website that the drill had definitely been useful. "We improved the coordination of information between various partners," he said. "Our joint work will undoubtedly boost the next rescue mission."