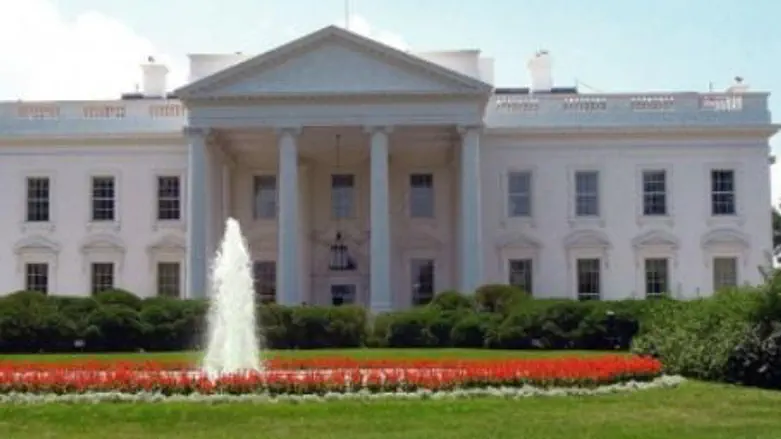 White House
Israel news photo: Flash 90
The White House on Thursday warned Syria not to transfer weapons to Hizbullah, as tensions mounted following reported Israeli raids on a military research center and a weapons convoy.
"Syria should not further destabilize the region by transferring weaponry to Hizbullah," said Ben Rhodes, a US deputy national security advisor.
Syria on Thursday warned that it reserves the right to retaliate to what it says was an Israeli air strike on a military research center near Damascus, as it lodged a complaint with the United Nations.
The Syrian foreign ministry said Israel "and the states that protect it at the UN Security Council" are responsible for the air strike, and "affirms Syria's right to defend itself and its territory and sovereignty," the state news agency SANA reported.
The ministry called on "all the competent UN bodies to take the necessary steps given this grave Israeli violation, and to guarantee that it will not happen again."
Although Israel and Syria are technically still at war, the ministry's official complaint referred to the 1974 disengagement agreement between Syria and Israel, SANA said.
"The Ministry of Foreign Affairs has summoned Iqbal Singha, commander of the UN Observer Disengagement Observer Force... and informed him of an official protest over the Israeli violation of the disengagement agreement of 1974," the ministry said.
Syria's ambassador to Beirut Ali Abdel Karim Ali, meanwhile, too stressed Syria'ss right to respond to "the Zionist aggression."
"The Israelis, and the United States behind them, along with their Arab and regional accomplices, realize that Syria, which defends its sovereignty and territory, may decide to respond by surprise to this aggression," Ali told Lebanese website Al-Ahad, which is close to Hizbullah.
"It is up to the competent powers to choose the appropriate answer, and to determine the means and the place," Ali added.
The ambassador also said the air strike unmasks "the link between the aggression and the war that has raged in Syria for two years", referring to the revolt that broke out against President Bashar al-Assad in March 2011.