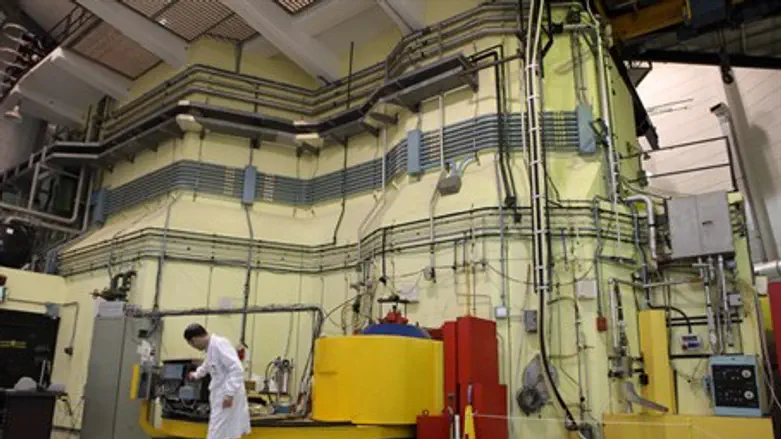 nuclear facility
Flash 90
Iran has informed the International Atomic Energy Agency (IAEA) that it planned to speed up its uranium enrichment program, using faster and more advanced centrifuges. A report by Reuters said that the news agency had received a document sent by IAEA officials which said that Tehran planned to upgrade enrichment equipment at its Natanz plant. According to the report, Iran informed the IAEA of its intentions last week. The IAEA document, quoting a communication the agency had received from Iran, lays out details of the upgrade program, Reuters said.
According to a report in the Associated Press, the letter from Iran mentions a centrifuge model cale IR2m, which would be able to enrich uranium as much as three times faster than equipment Iran already has. Israel Radio quoted a Defense Ministry source as saying that Israel was "concerned" over the development, because it meant that Iran would have more, and better quality, uranium which could be used to build nuclear bombs more quickly.
Meanwhile, Catherine Ashton, the European Union's foreign policy chief, said that she was "confident" that talks between Iran and the West on Tehran's nuclear program would resume soon.
Ashton made the comments at a meeting of European foreign ministers. Last week, a spokesperson for Ashton said that it appeared that Iran was doing everything it could do delay such talks. When asked by a reporter how the West could negotiate with Tehran to convince it to halt its nuclear program when Iran refused to even talk, Ashton said "I am confident there will be a meeting soon." She gave no further details.