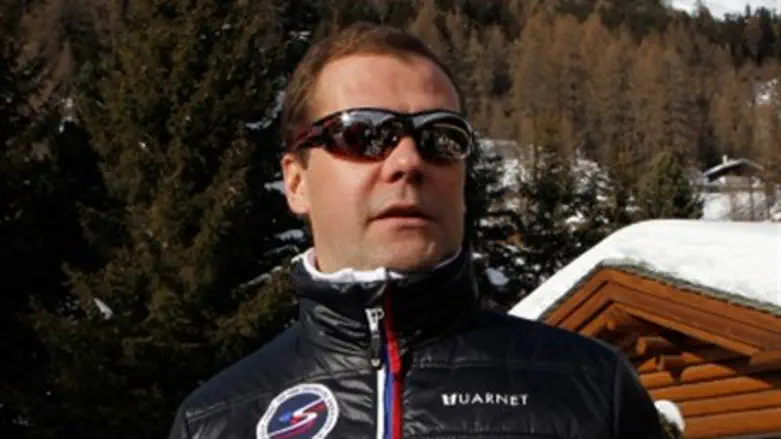 Dmitry Medvedev
Reuters
Russian Prime Minister Dmitry Medvedev: Syrian President has committed a "grave, perhaps fatal error" by delaying political reforms and that chances of him retaining power are getting smaller every day.
"He should have acted much more quickly and reached out to the peaceful opposition, which was ready to sit at the negotiating table with him," Russian news agencies quoted Medvedev as saying."It's a grave error on his part, perhaps fatal."
Medvedev made the statements in an interview with CNN's "Fareed Zakaria GPS" program at the World Economic Forum in Davos.
The conflict in Syria is a threat to Damascus's ally, Russia, as well as Europe and the U.S. because Syria's opposition is increasingly represented by Islamic radicals who will infiltrate other countries, Medvedev explained.
The Syrian people must decide their own future through "genuine national dialogue," he said, adding that Russia's goal has never been to preserve Syria's current political regime
"With every day, with every week, with every month, the chances of him surviving are becoming less and less," Medvedev said through a translator, according to a transcript provided by CNN.
"I personally a few times called Assad and said 'You need to start reforms, you need to sit at the negotiating table.' Unfortunately, the Syrian authorities turned out not to be ready for this."
His remarks were the clearest Russian statement to date, that Assad's days could be numbered. But Medvedev repeated Moscow's position that Assad must not be pushed out by external forces.