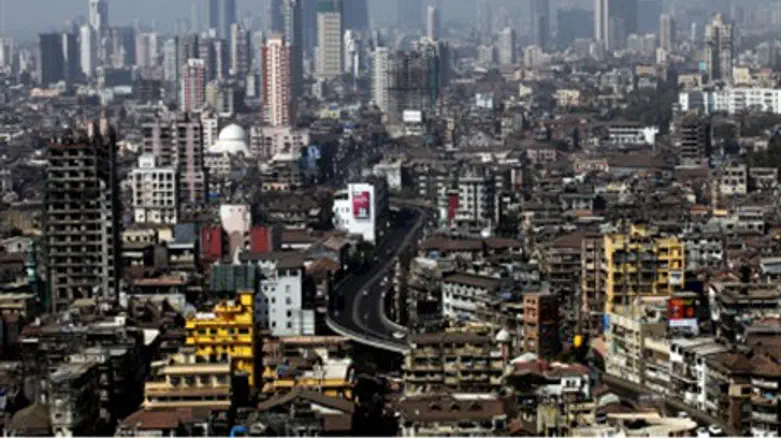 India (archives)
Flash 90
A United States court has sentenced Pakistani-American David Headley (Daood Gilani) to 35 years in prison for his role in the terrorist massacre in Mumbai in November 2008.
Headley, the son of a Pakistani father and American mother, conducted multiple reconnaissance missions on behalf of the Pakistani terrorist group Lakshar-e-Taiba. His trips to India allowed the Pakistani terrorists who attacked several locations in Mumbai to successfully navigate the unfamiliar city.
U.S. District Court Judge Harry Leinenweber expressed hope that the 35-year sentence given to Headley, 52, would keep him in jail "for the rest of his natural life."
The sentence was downgraded from life in prison to 35 years due to Headley's cooperation with authorities, which has included assisting Indian investigators. While he imposed the lighter sentence, Leinenweber expressed dissatisfaction, saying, "Mr. Headley is a terrorist. He commits crime, cooperates, and then gets rewarded for the cooperation… I do not have any faith in Mr. Headley when he says that he is a changed person now."
It would have been easier to impose the death penalty, Leinenweber said, telling Headley, "That's what you deserve."
Ultimately, the judge said, "No matter what I do, it is not going to deter terrorists. Unfortunately, terrorists do not care for it."
Pakistani terrorists murdered at least 166 people in the 2008 attacks. Six of the dead were Israelis and Jews murdered in a siege at the Chabad House in the city.