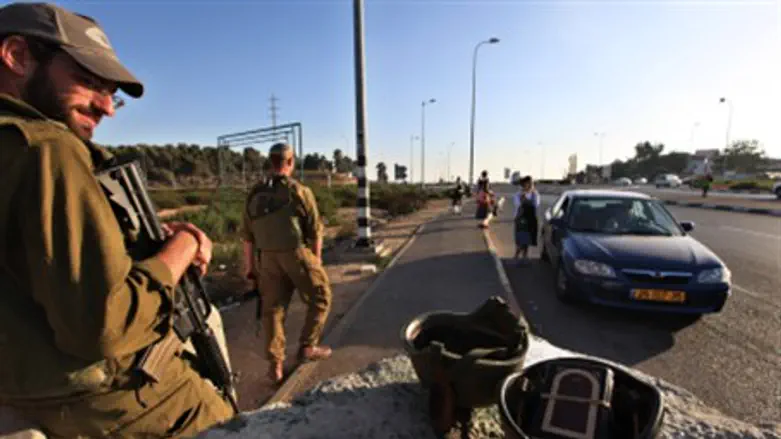 Gush Etzion junction (file)
Israel news photo: Flash 90
Gunshots were fired on Monday evening towards a security guard's post at Kibbutz Migdal Oz in Gush Etzion.
Locals reported that they heard the sound of gunfire coming from the nearby Palestinian Authority Arab village of Beit Fajr. A search by IDF and Border Police found a bullet casing near the kibbutz. There were no casualties.
The IDF confirmed that shots were fired at the kibbutz and said the incident was being investigated.
Just a week ago, IDF soldiers arrested a PA Arab man who tried to shoot Kibbutz Migdal Oz's security.
Locals who heard the gunfire alerted security forces who searched the area, located the man and arrested him.
The man was found to be carrying an improvised weapon. He was taken in for questioning. The guard was not hurt in the incident, and neither were the soldiers who apprehended the suspect.
Arabs have rioted and attempted to carry out terror attacks in the PA-assigned areas of Judea and Samaria in recent weeks, while PA Chairman Mahmoud Abbas's security forces have failed to stop them as they had done in the past.
The incidents have led some to warn that a third Arab intifada (uprising) is in the works.