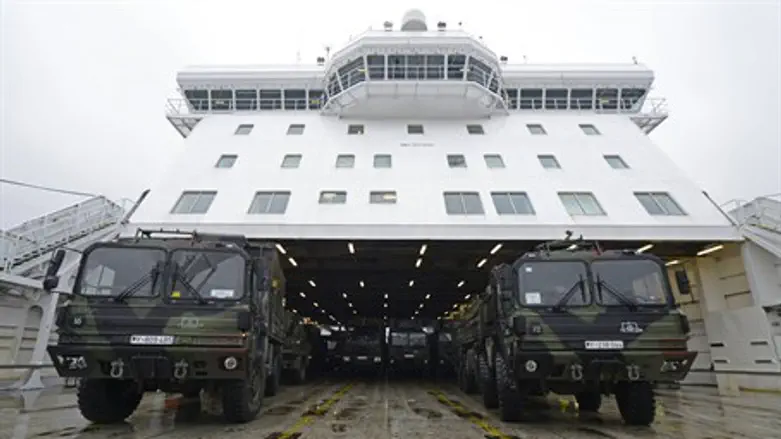 Military vehicles of a Patriot missile system
Reuters
The Patriot missile system being deployed to help protect Turkey from any spillover of the conflict in neighboring Syria should be operational by early February, perhaps sooner, NATO said Monday.
A NATO spokesperson said the transport of troops and material got underway in early January and would continue over the next few weeks.
"We would expect the Patriots to be operational by early February, if not earlier," the spokesperson added, as quoted by AFP.
Turkey requested help from its NATO allies after shells landed on its border areas from Syria in October, killing several villagers.
The Patriot batteries, effective against aircraft and short-range missiles, are being provided by the United States, Germany and the Netherlands.
NATO approved their deployment in December, saying the use of ballistic missiles by the Syrian regime posed a threat to Turkey and insisting that the move was purely defensive.
On Monday, Turkish media reported that a mortar round, believed to have been fired from Syria, crashed into a field adjacent to a refugee camp housing thousands of Syrians along the border. There were reportedly no casualties.