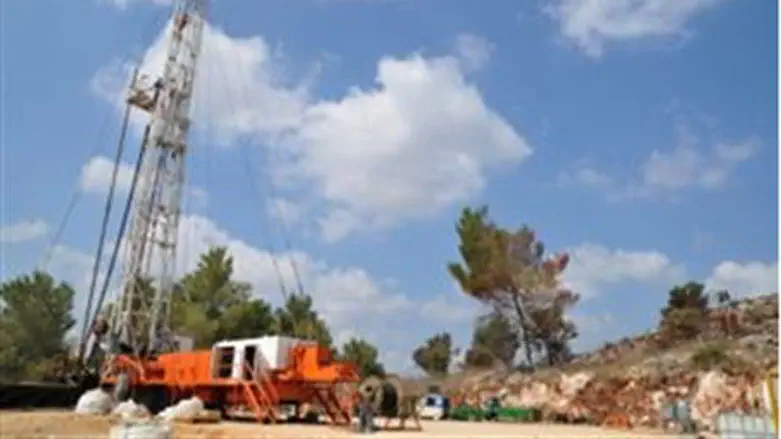 Oil rig
Israel news photo: Arutz 7
Oil exploration companies got the green light to go ahead with drilling of wells off the coast of Herzliya Monday, after the Tel Aviv Regional Building and Planning Commission withdrew its objections to the exploration of the Gabriella oil field off the coast of Tel Aviv and Herzliya.
The Gabriella field is about 25 kilometers off Israel's coast, in relatively shallow water, meaning that the extraction of oil from the site should be relatively easy. The area is said to contain about 240 million barrels of oil, and the contract to explore and develop the field was won last March by Modiin Energy, a unit of IDB Holdings.
The drilling was opposed by a number of environmental groups, as well as the regional planning group. Objections filed with the group said that the drilling area was a "nature reserve" which would be irreparably damaged by the drilling. The Herzliya Building and Planning Council still opposes the project, but their authority is trumped by the regional group.
Drilling is expected to begin in the second half of 2013.