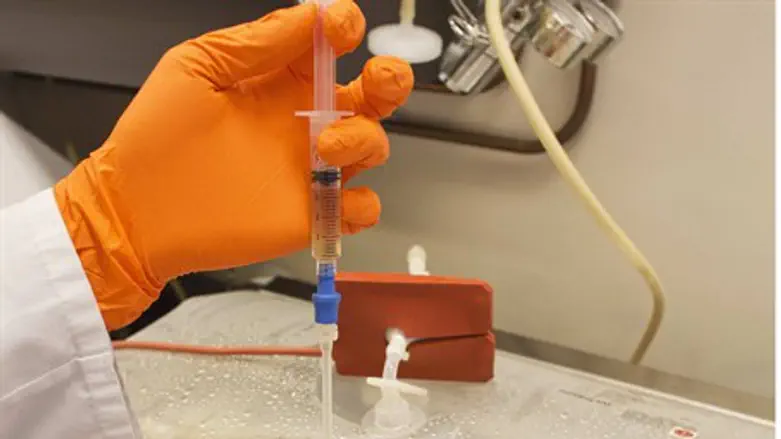 Cancer rates in the US are on the decline
Reuters
Fewer people are dying from cancer in the United States, but a government report published Monday warned that a lack of preventative measures could put a halt to the steady decline in mortality rates.
The Annual Report to the Nation on the Status of Cancer found that mortality rates have been falling since the early 1990s. From 2000 to 2009, cancer death rates decreased by 1.8 percent per year among men and by 1.4 percent per year among women, with death rates among children declining at similar rates.
However, the study did find that not enough is being done to address the two root causes of cancer - HPV (Human PapillomaVirus) and obesity, which is the underlying cause in one third of all cancer cases.
"While this report shows that we are making progress in the fight against cancer on some fronts, we still have much work to do, particularly when it comes to preventing cancer," said Thomas Frieden, director of the Centers for Disease Control and Prevention, as reported by AFP.
"For example, vaccinating against (the sexually transmitted disease) HPV can prevent cervical cancer, but, tragically, far too many girls are growing into adulthood vulnerable to cervical cancer because they are not vaccinated."
The study found that fewer than half of US girls aged 13 to 17 had received at least one dose of the vaccine and only 32 percent had received all three recommended doses in 2010.
This falls well short of the government's targets and of vaccination rates of 50 to 85 percent in neighboring Canada and of more than 70 percent in the United Kingdom and Australia.
It comes as HPV-associated cancer rates are on the rise.
"The continuing drop in cancer mortality over the past two decades is reason to cheer," said John Seffrin, chief executive officer of the American Cancer Society, which co-authored the study.
"The challenge we now face is how to continue those gains in the face of new obstacles, like obesity and HPV infections.
"We must face these hurdles head on, without distraction, and without delay, by expanding access to proven strategies to prevent and control cancer."
Researchers also pointed out that declines in cancer death rates may be because of the changing lifestyle habits of Americans, caused mainly by reductions in risk factors like smoking and improvements in early detection and treatments.
Cancer kills more than 1,500 people a day in the United States. That's 301,820 men and 275,370 women in 2012, according to the latest estimates by the American Cancer Society.
About 1.6 million Americans are diagnosed with cancer every year.