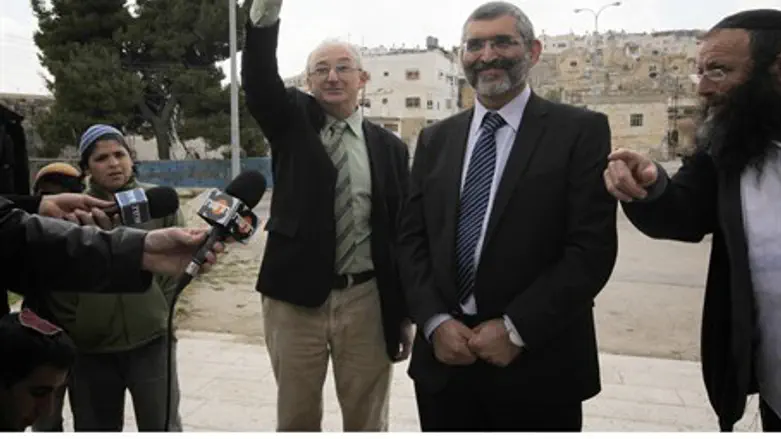 MKs Aryeh Eldad and Michael Ben-Ari
Flash 90
The Otzma Leyisrael party is planning to create a report on illegal construction in Arab communities. The report will be comprehensive and balanced, party sources said.

Ever since the Sasson report, which investigated illegal construction in Jewish communities east of the 1949 armistice line, the Israeli government has focused its fight against illegal construction on Israeli communities, they said.

"Tens of thousands of illegal structures and dozens of illegal towns built by Arabs within Israel remain standing, and the selective demolition targets Jews," they charged.
As a first step, they said, the party plans to bring around 70 activists to the Israeli Arab town of Musmus in the "Triangle" region of northern Israel. Activists will document illegal building in the area.

Party members MKs Aryeh Eldad and Michael Ben-Ari have asked police in Israel's Northern District to approve the planned visit. 

The Supreme Court previously upheld the right of activists Baruch Marzel and Itamar Ben-Gvir, both currently members of Otzma Leyisrael, to march in the Arab city of Umm el-Fahm. Ben-Ari and Eldad believe the planned event in Musmus will also be approved, but that, like in Umm el-Fahm, they will be allowed to visit the suburbs only and not the city center due to
fears of violent riots
.
The Otzma Leyisrael party split from Ichud Leumi (National Union). The National Union party's other two MKs, Yaakov "Ketzaleh" Katz and Uri Ariel, joined the Habayit Hayehudi (Jewish Home) faction.