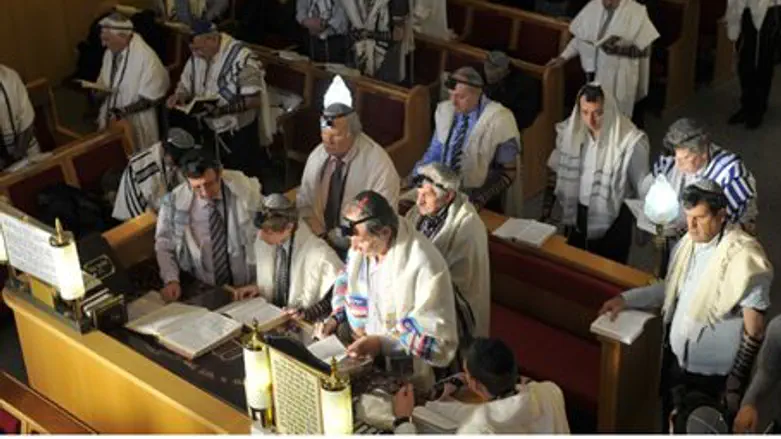 synagogue
Israel news photo: Flash 90
A building that houses a synagogue and Jewish day school in Massachusetts has reportedly been seized by the Internal Revenue Service.
Yeshiva Achei Tmimim synagogue and Yeshiva Academy day school in Worcester, Massachusetts were seized for "nonpayment of internal revenue taxes," the Worcester Telegram & Gazette reported.
The yeshiva owes $435,235.31 in federal taxes, most of which are payroll taxes, dating back to 2004, the newspaper reported, citing the IRS and the Worcester County Registry of Deeds.
While the IRS is the Yeshiva's largest creditor, it is by no means its only creditor, according to the newspaper.
The institution reportedly owes the city thousands more in water and sewage charges, as well as mortgage and other fees.
A public auction has been scheduled for January 4, with sealed bidding starting at $472,000.
The school and synagogue are continuing to operate as normal, according to the newspaper. If the sale goes through, however, it is likely that they will be forced to evacuate the premises.
Last year, a bank foreclosed on a yeshiva dormitory that was purchased by Steve Gaval, a longtime member of Yeshiva Achei Tmimim synagogue, for $61,000, the report said.
"We bought it ourselves…," Steve Gaval's wife, Michelle, told the newspaper. "We wanted someone in the community to keep it, rather than let someone else take it. We just felt like someone Jewish should own it."