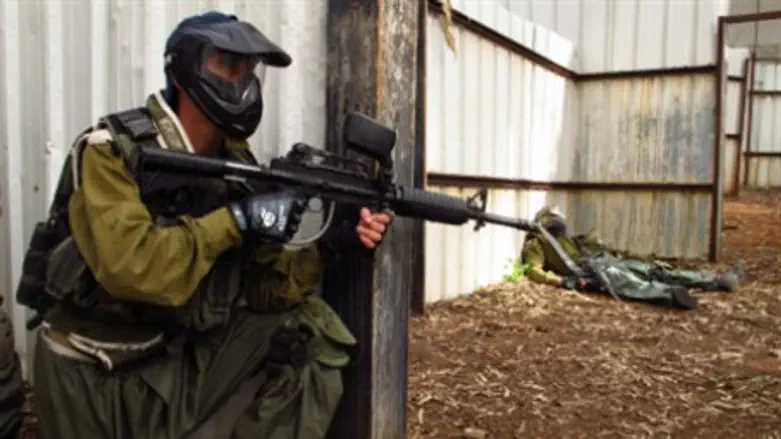 Paintball drill
IDF Website
The Givati Brigade's finest officers recently took part in a Commando Course, and the IDF Website was there to record one of the grueling course's highlights – a day at the paintball range.
The paintball exercise simulates urban fighting in what the officers say is the best possible way – the closest thing to the real thing.
"The goal is to take leading officers in the brigade, improve their abilities and create the next generation of battalion commanders," said Maj. Yehuda Lev, commander of the Commando Course.
"These are excellent officers," he said, "highly motivated, who wanted to take part in the course and chose to do so."
"Paintball is the best simulation for urban warfare, in my eyes," said Lieutenant A. "When you are hit, you feel that your hand has been hit and it is realistic."
"The course is very demanding and challenging," he added, "but if it wasn't challenging, it would not be any fun."