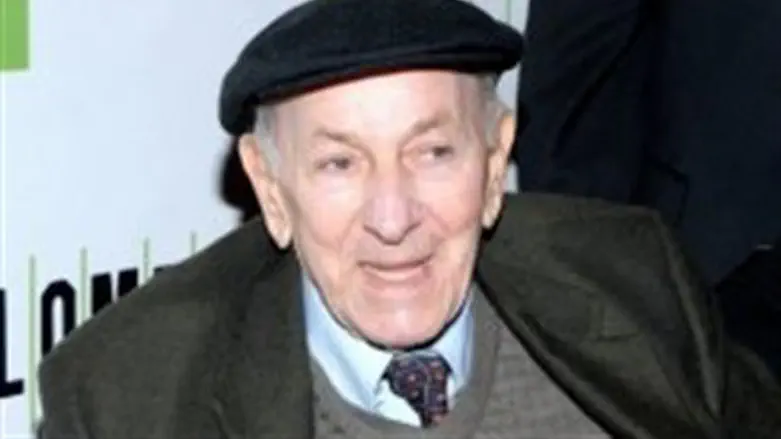 Jack Klugman at the Circle in the Square Thea
AFP Photo
Jack Klugman, a son of poor Russian Jewish immigrants who rose to fame as an actor on "The Odd Couple," has died at the age of 90.
He portrayed a slovenly sportswriter on "The Odd Couple" television show and a tough medical examiner on "Quincy, ME."
Klugman's attorney Larry Larson told AFP the actor died peacefully at his home in the Northridge neighborhood of Los Angeles with Peggy, his wife of nearly five years, at his side. He is survived by two sons, David and Adam, and two grandchildren.
The TV drama "Quincy, ME," which initially ran from 1976 to 1983, saw Klugman play the title role of a forensic pathologist with a penchant for solving crime.
His role as sloppy sportswriter Oscar Madison on the sitcom "The Odd Couple," which aired from 1970 to 1975, earned Klugman two Emmy Awards. He had played the role on Broadway as well, replacing Walter Mathau who played Madison in the movie version.
He won another Emmy for his performance on the television show "The Defenders," which marked his first big break.
During a career that spanned more than 60 years, Klugman starred in notable film roles in "12 Angry Men" with Henry Fonda, "Days of Wine and Roses" with Jack Lemmon and "I Could Could Go On Singing" with Judy Garland.
He was nominated for a Tony Award for the 1959 Broadway production of "Gypsy" with Ethel Merman.
A heavy smoker for much of his life, Klugman had survived a throat cancer first diagnosed in 1974. He was able to continue acting thanks to surgery and treatment.
But he did not stop smoking, according to The Oral Cancer Foundation, and his cancer returned.
His voice was reduced to a whisper after a vocal cord was removed in 1989, though he later regained speech with a small, raspy voice.
Klugman also had a role in a 1952 version of Clifford Odets's "Golden Boy."
But times had been tough for Klugman, who knew poverty as a young, aspiring actor in New York. While he was making his non-salaried stage debut in small productions, Klugman was said to have even sold his blood for $5 a pint.