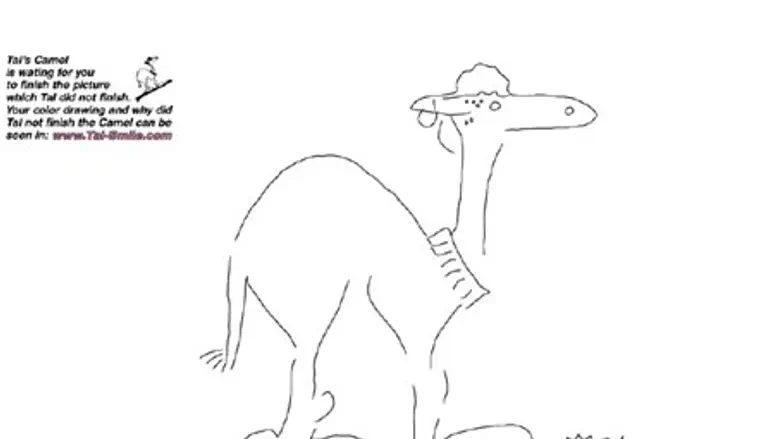 Tal Kehrmann
Courtesy of Ron Kehrmann
A dad still grieving for the daughter murdered in the 2003 terror attack on a bus in Haifa is asking that a camel be colored in her memory.
Ron Kehrmann's daughter Tal was just "17 years and 9 months old," a high school senior, when she and 16 others were murdered in the March 5, 2003 suicide bombing on Haifa bus #37.
"Tal loved camels," Kehrmann wrote in a letter to Arutz Sheva. "In Tal's diary we found the camel she had drawn, but not colored."
In her memory, the heartbroken father decided to hold a "Color Tal's Camel" memorial event. 
"This year we will mark her 10th Memorial Day, and my goal is to post at least 10,000 camels on her website," Kehrmann explained.
He asked that readers "color Tal's camel on your computer or by hand, do not hesitate to be as creative as you can be. Please bear in mind that Tal was a very happy teenager, very creative with extraordinary ideas."
Once finished, scan the camel into the computer and email it through the "contact us" link on Tal's website, or send by regular post to the Tal's Camels at 33 Hameginim Street, Haifa, 3346508.
"So far 9,500 people from all over the world have colored Tal's camel and read her short life story," Kehrmann said. All of the colored camels have been posted in a special page on the site.
"I would very much appreciate it if you colored Tal's camel yourself and publish this special memorial event," he wrote. "Thank you for taking part in my effort to keep Tal's memory alive."