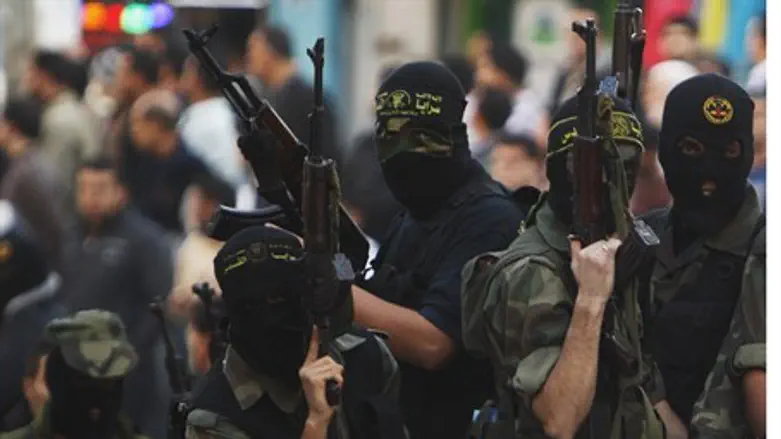 Islamic Jihad in Gaza
Reuters
A suspect arrested in connection with the deadly September 11 attack on the U.S. Consulate in Benghazi is believed to be organizing a new terror group.
Two intelligence sources were quoted by NBC News on Saturday in a report that alleged Mohammed Abu Jamal Ahmed was arrested in Egypt on charges of involvement in the attack in Libya that killed U.S. Ambassador Christopher Stevens and three other U.S. diplomats.
Others involved in the Benghazi attack were terrorists affiliated with the groups Ansar al Shari'a and Al Qaeda in the Islamic Magreb (AQIM), based in Algeria.
Ahmed escaped from an Egyptian jail in a prison break that took place during the January 25 Revolution that toppled former President Hosni Mubarak in 2011. He has a long history of terrorist activity.
He traveled to Afghanistan in the late 1980s, where he trained to make bombs, according to an exclusive report published in October in The Wall Street Journal. A former head of the operational wing of Egyptian Islamic Jihad, Ahmed was not in the upper echelons of the organization, Ahmed's associates said. 
According to the report, last year he began building his own terror group, referred to by Western officials as the Jamal Network. The organization appears to have training camps in Libya, WSJ reported.
He was recently arrested in Cairo, where he resides, the sources told NBC News, but has not yet been charged in Egyptian State Security Court. Actively involved with terror groups in Iraq and Afghanistan, Egyptian intelligence has been monitoring Ahmed's movements, they added. In addition to being charged with involvement in the Benghazi attack, he was also accused of transporting weapons to Egypt from Libya.
Fears are being raised in Washington that a secret delivery of arms shipments to Libyan rebels, approved by the Obama administration may also have reached the hands of Islamic terrorists, and may have been the weapons used by Al Qaeda-linked terrorists to kill U.S. Ambassador Stevens.
It is believed that Ahmed also fought in the Libyan revolution that toppled the regime of former dictator Muammar Qaddafi. Rebel forces received generous support from Western nations in that uprising.