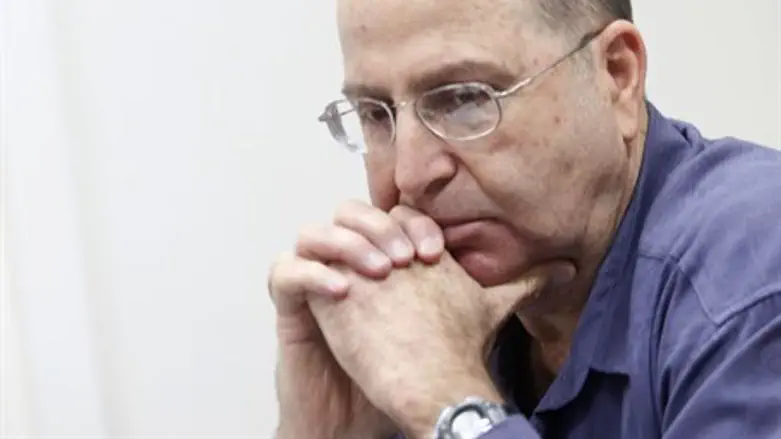 Moshe Yaalon
Flash 90
Vice Prime Minister Moshe Yaalon (Likud) said Monday that he is "not aware" of British and French plans to recall their ambassadors to Israel because of a government decision to build 3,000 homes in Jerusalem, Judea and Samaria.
Following a report in Haaretz that the diplomatic steps are being considered, Yaalon told Arutz Sheva, "I am not aware of anything of this nature." He added that the report sounds more like "someone's whim and wishful thinking over here than a substantive, real step."
Minister Yaalon added that the Cabinet had, in essence adopted the Levy Report Sunday when it decided that Judea and Samaria would no longer be considered "occupied territory," and instead be considered "disputed territory."
Yaalon said that the international support for Mahmoud Abbas's UN statehood move means that Israel may not be able to rely on international agreements soon. He bemoaned the fact that "internal voices" like those of Tzipi Livni and Ehud Olmert, which accuse Israel of diplomatic obstinacy, serve to rally Israel's external attackers.