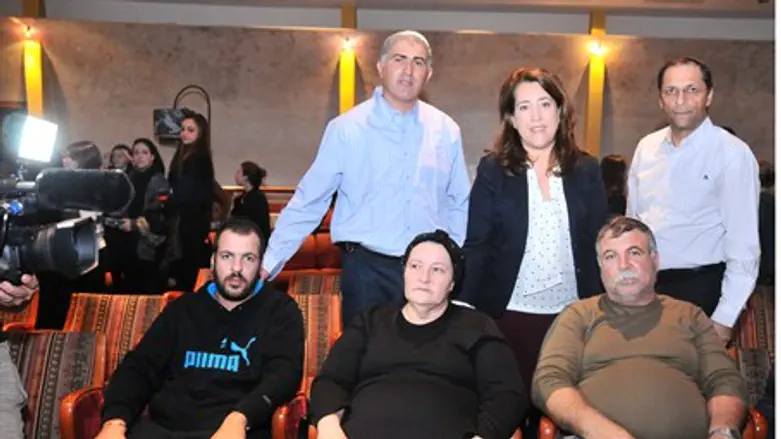 AMIT donors visit Kiryat Malachi
AMIT Network
A group of American donors recently visited the AMIT network of schools in southern Israel, in the wake of the recent escalation in rocket attacks on the region.
The donors took some time to visit the family of 24-year-old Itzik Amsalem in Kiryat Malachi. Itzik was killed when a missile fired by Gaza terrorists hit a home in the city. He was a graduate of one of the local AMIT schools.
The AMIT network of schools operates mostly national-religious public schools. The network also has a few private schools and two secular schools.
"We all hope that the ceasefire holds," said AMIT president Debbie Isaac. "For children, to be living for a constant period of time under these kinds of threats is very difficult. We do everything we possibly can to help them."
She added, "Donors immediately responded to our request for emergency funding to help the children with all the additional studies that they'll have."
"I am amazed by the staff that we have here," said Isaac. "They were in constant contact with the children during the threats. The key thing is to keep as much normalcy as possible, but of course it's very difficult."