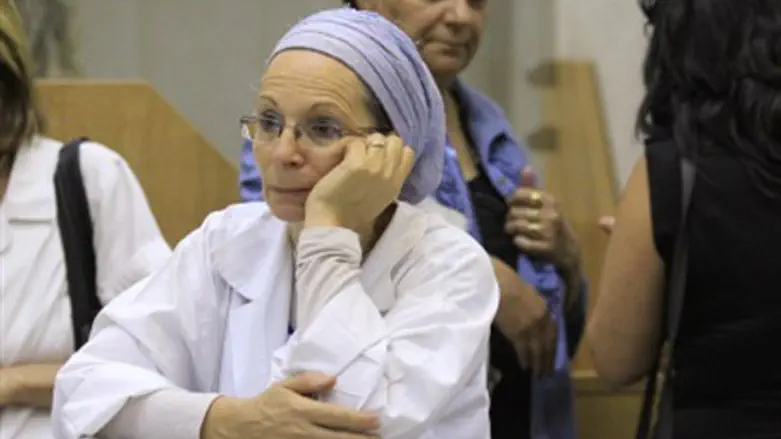 A nurse at Labor Court
Israel news photo: Flash 90
Representatives of the Finance Ministry met with representatives of the Nurses' Federation (Histadrut Ha'achayot) Sunday in last minute attempts to avert a strike by Israel's nurses, scheduled to begin Monday.
The nurses are protesting the lack of negotiations over a request to increase their salaries and to make nursing a "national priority" profession in order to attract more people to the profession.
The Head of the Nurses' Federation, Ilana Cohen, said that the heavy workload in the wards, as a result of the severe shortage in nurses, endangers' patients' lives.
Unless a solution is found, nurses in all of the country's hospitals and in the community clinics of Clalit Health Services will go on an open-ended strike.