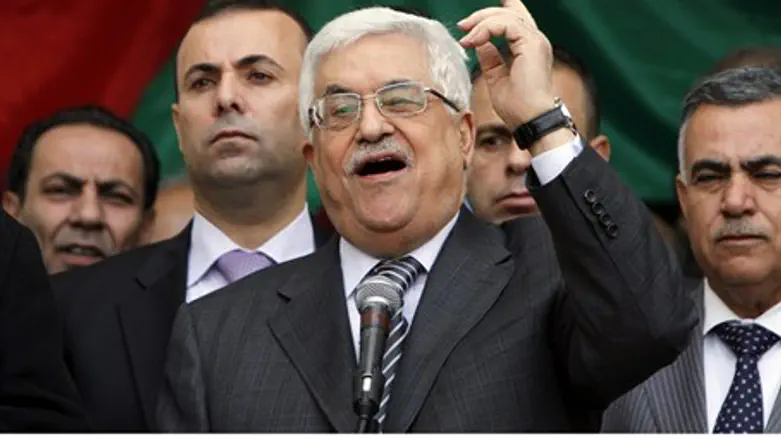 PA Chairman Mahmoud Abbas in Ramallah
Reuters
Denmark will back a Palestinian Authority bid to upgrade its United Nations status to that of a non-member observer state at a General Assembly vote this week, the Danish foreign ministry announced Wednesday.
"I am happy to announce that Denmark will vote in favor ... (in) the vote on Thursday," Foreign Minister Villy Soevndal said in a statement.
"For some time it has been clear that the Palestinians have wanted an upgrade of their status at the United Nations to that of a non-member observer state. After several weeks of talks, a resolution was finally presented yesterday," Soevndal said, calling the text a "moderate" document that "underlines the need for peace negotiations and a negotiated two-state solution" that would "ensure Palestinians a secure, viable state alongside Israel."
The proposal is expected to pass as it has the backing of the majority of the U.N.'s 193 member states, enabling the entity's ability to access the International Criminal Court and U.N. agencies.
The Palestinian Authority wants to launch legal action in The Hague to challenge Israel over Judea, Samaria and parts of Jerusalem restored to the capital of the Jewish State during the 1967 Six Day War.
The United States and Israel have opposed the U.N. application, insisting that only direct talks on a peace accord can produce an agreement that will create a Palestinian Authority state.
France announced yesterday (Tuesday) that it would support the PA's unilateral bid for de facto statehood through the U.N. non-member observer status.