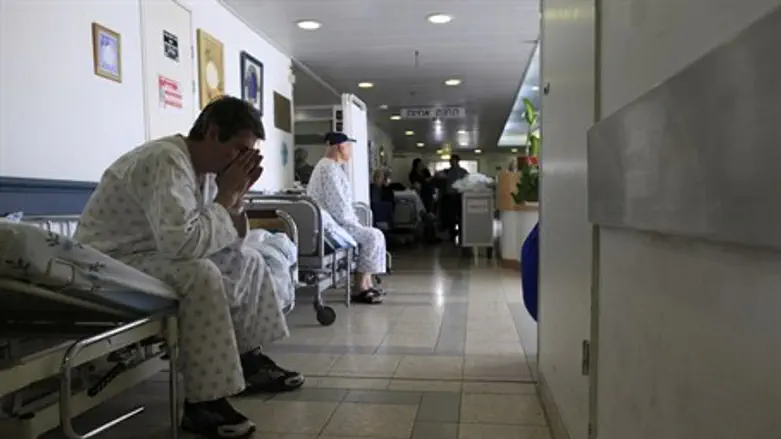 Hospital (illustrative)
Israel news photo: Flash 90
Israeli doctors at Rehovot's Kaplan Medical Center have saved the arm of a man wounded in the missile attack last week in Kiryat Malachi, in which three Israelis were killed.
Boris Chomeh sustained shrapnel wounds last Thursday as he was transporting furniture from Haifa to an apartment that was hit by a Grad Katyusha missile in the southern city. Chomeh's moving van was completely destroyed in the attack.
A resident of Tiberias who made aliyah from Tajikistan 15 years ago, Chomeh was badly wounded in the attack, his arm severed in the explosion that killed a young female Chabad-Lubavitch emissary and two men. A number of others were wounded as well. They were all killed or injured after the building they were in was hit. The building had no bomb shelter.
Among them was an eight-month-old baby who was seriously injured in the attack. The baby's photo was later hijacked and used in a propaganda media campaign by Palestinian Authority Arab terrorists who claimed Israeli air strikes on Gaza had killed the infant.
Israel delivered an ultimatum to Gaza's ruling Hamas terrorist organization through Egypt on Monday.
The IDF will widen its counter terror Operation Pillar of Defense offensive in Gaza in the next 36 hours unless the terror organization ceases its rocket fire and arms smuggling into the region, the government warned.
The time before Israel steps up its attack can be measured in "hours, not days," Finance Minister Yuval Steinitz said in a statement broadcast on IDF Army Radio.