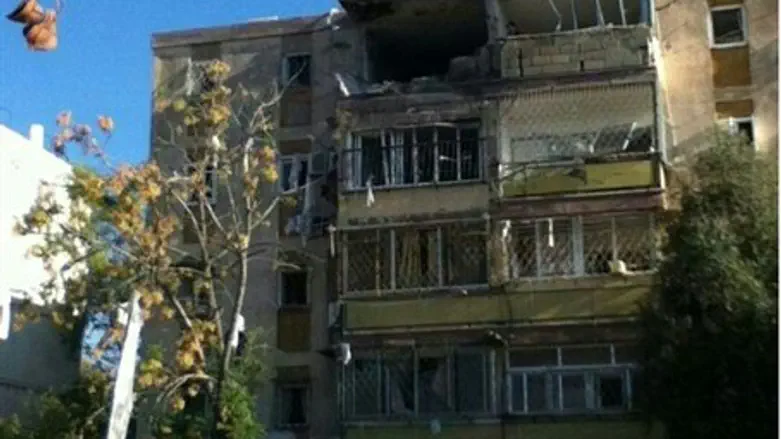 Damaged Home in Kiryat Malachi
Mendy Gil
Terrorists succeeded in killing three Israelis and an unborn baby last Thursday when a Grad rocket crashed into an apartment in Kiryat Malachi. There are now reports that the rocket was not intercepted because the Iron Dome battery near the city was out of order for 30 minutes.
According to reports in Maariv and Haaretz, a communications error in the Iron Dome's computerized systems put the battery out of order just when terrorists fired a salvo of rockets at Kiryat Malachi. One of these rockets hit the apartment where Aharon Smadja, Itzik Amsalem and the pregnant Mirah Scharf were standing, killing them. Scharf's husband and children were wounded.
The Iron Dome system is the "media star" of the present campaign, performing impressively at intercepting missiles and being hailed as a game-changer for allowing the IDF and Israel's leadership time to exert maximal pressure on Hamas. However, the system is not perfect, as the tragedy Thursday showed.
There have also been reports that the victims of the Hamas missile were not standing in the relatively protected stairwell as required by Home Front instructions in case of a missile attack. Had they followed the instructions, the reports say, their lives may have been saved.
The IAF released on Sunday video of a successful strike on the launch site that fired the missiles that killed the residents of Kiryat Malachi.