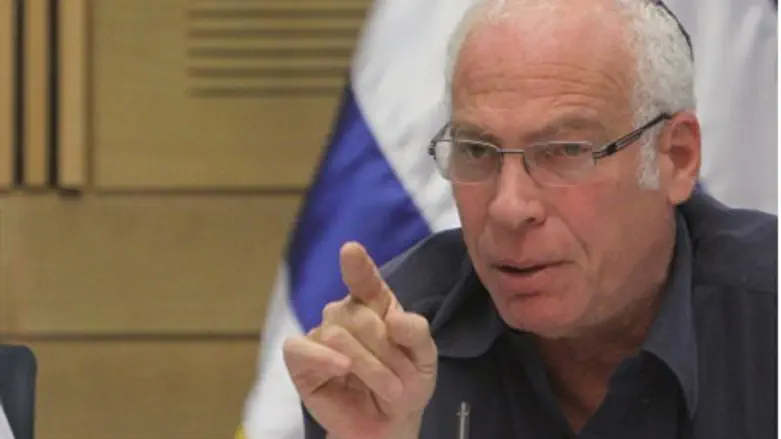 MK Uri Ariel
Israel news photo: Flash 90
Tekuma Central Committee members voted Sunday to place MK Uri Ariel at the head of the National Union instead of MK Yaakov Katz, who  stood at the helm of the party in the 18th Knesset, and had announced previously he would not continue to head the party and possibly not run for the coming Knesset. 
Ariel told Arutz Sheva before the vote: "This evening, we will choose our representatives for the next Knesset and with this list, we will sit with Jewish Home chairman Naftali Bennett and seal the final unification."
Ariel heads the Knesset's State Control Committee. He has been a Knesset member since the 15th Knesset. In the past, he served as head of the Beit El local authority, Director of the Amana settlement group and general secretary of the Yesha Council.
Habayit Hayehudi (Jewish Home) and Ichud Leumi (National Union) parties, if unified, are expected to reach at least 10 seats in the 19th Knesset, according to polls. The parties both represent a heavily religious-Zionist voter base and are considered right-of-center, with the Ichud Leumi a more yeshiva-oriented party. They intend to widen their voting base by reaching out to pro-tradition (known as msorati) Zionist Israelis and have a candidate representing that sector in third place on the Jewish Home list.