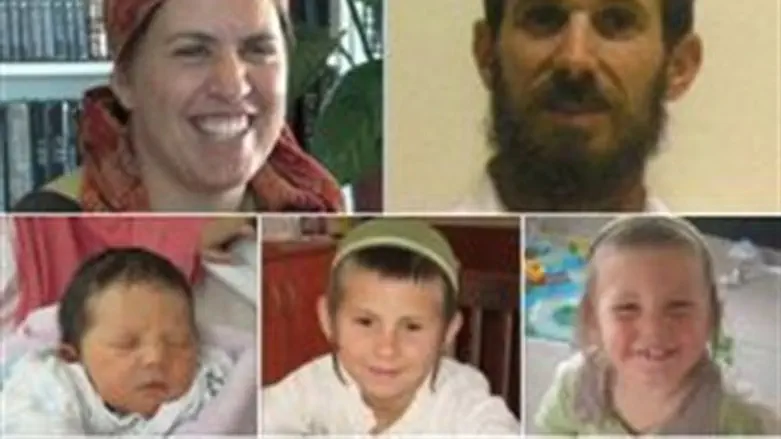 Fogel Family
Israel news photo: A7 Staff
The Samaria Military Court sentenced an Arab man to five years in jail for his involvement in the massacre of the Fogel family, reports Yisrael Hayom.
The man admitted in a plea bargain that he knew of the intent of the two murderers, Hakim Awad and Amjad Awad, to carry out the murder, but did not inform the authorities.
The two asked him to obtain weapons with which they intended to carry out an attack, and promised to pay him for this. He informed them that he had failed to do so.
The man's name, age and other details were not reported by the newspaper.