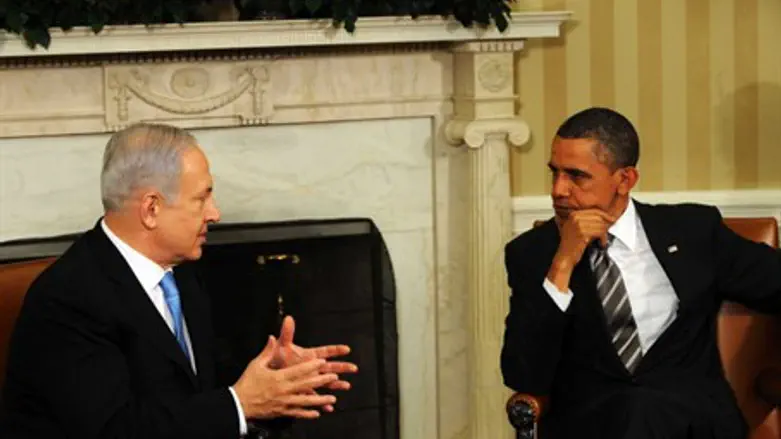 Obama and Netanyahu
Flash 90
Arutz Sheva spoke on Wednesday with Sheldon Schorer, counsel to Democrats Abroad in Israel, one day after President Barack Obama was re-elected to a second term in the White House.
Schorer welcomed Obama's win and rejected the claims that he is not a supporter of Israel.
"In general, President Obama has been very good for the United States and for Israel, and he's been a very staunch defender of Israel," Schorer said.
"To think that Obama, who has been so supportive of Israel, who has increased the military budget to develop the Iron Dome project, who has given advanced weaponry to Israel, who has vetoed anti-Israel legislation in the United Nations, who has been Israel's friend – how is it imaginable that all of a sudden he would turn into some sort of monster in the second term?" said Schorer.
"That is pure Republican propaganda," he said. "There is absolutely no basis for it."
Asked whether he believes Obama will come to Israel during his second term, Schorer replied, "Obama will come to Jerusalem – he said this – he will come when there's a reason to. I heard a lot of criticism about why, when he came to Cairo, didn't he come to Israel as well? Well, there was no reason for it! He doesn't have to come here for a vacation and he doesn't have to come here to stroke the egos of Israelis."
"If it would advance the peace process he'll be on the next plane," promised Schorer. "But just to come over and say hello? He can send a postcard."