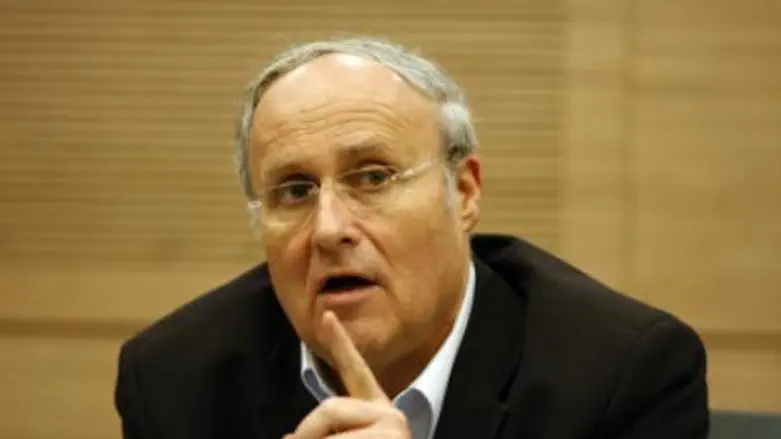 MK Orlev
Israel news photo: Flash 90
MK Zevulun Orlev (Jewish Home) admitted Monday that a fake email message attacking Naftali Bennett, his rival in the race for Jewish Home's leadership, was sent from his HQ.
The email message was made to look as if it had been sent by My Israel, a Zionist advocacy group created by Bennett, which has maintained neutrality in the Jewish Home race. In truth, Orlev said, it was sent "by mistake" from his HQ, under the name of My Israel.
Orlev explained that this is not his style of doing things, and asked his supporters not to make use of the names of bodies that are not directly associated with his election HQ.
The message quotes Bennett as saying in a newspaper interview that he prefers Tzipi Livni as prime minister over Binyamin Netanyahu.
Orlev said that the email's content is accurate, and that the quote is an accurate one, from an interview Bennett granted to Maariv. The quote serves as a warning, Orlev added, that Bennett would probably lead the Jewish Home to the opposition benches if elected.
Orlev added: "I expect that Bennett, also, make sure that the people at his HQ do not send false messages, and I hope that the SMS messages sent out yesterday to thousands of members saying that I had quit the race were not sent by his people."