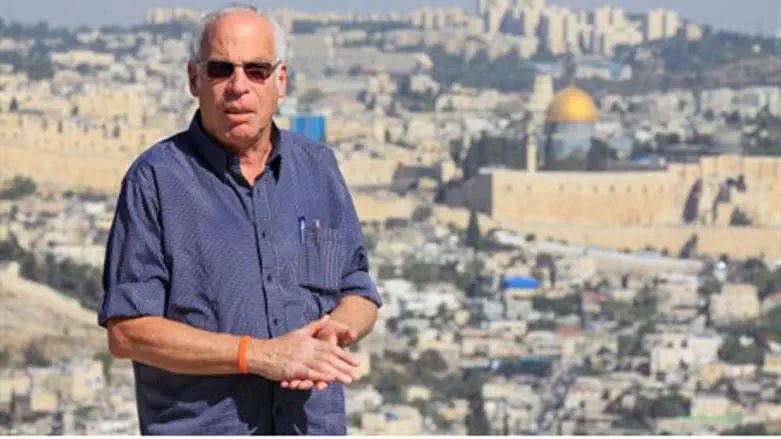 MK Ariel Opposite King's Garden
Flash 90
MK Uri Ariel of the Knesset Control Committee had harsh words for the government after touring the King's Garden area of Jerusalem on Tuesday.

"What we saw was very bad," he told Arutz Sheva. "Half of Jerusalem is being stolen by illegal building before our eyes."

"The Prime Minister now has two titles," Ariel continued. "He's the one who built least in Jerusalem, and also the one who's done the least to enforce the law regarding illegal Arab construction in the city."

An official Control Committee trip to the area was cancelled due to resistance from Coalition parties. Ariel accused the government of "torpedoing the official tour so as to not reveal its disgrace."

If the government does not take action soon to end illegal building, Ariel warned, "We will need parliamentary measures that force it to enforce the law."

The King's Garden area is located below the City of David in the Shiloach (Silwan) neighborhood. Nearly 90 illegal Arab residential buildings have gone up in the area over the past 20 years.

A plan drawn up by Mayor Nir Barkat would see 66 of the buildings legalized retroactively and the rest moved elsewhere. Barkat's goal is to turn King's Garden into a green area, as it was prior to the Jordanian takeover of the neighborhood in 1949.