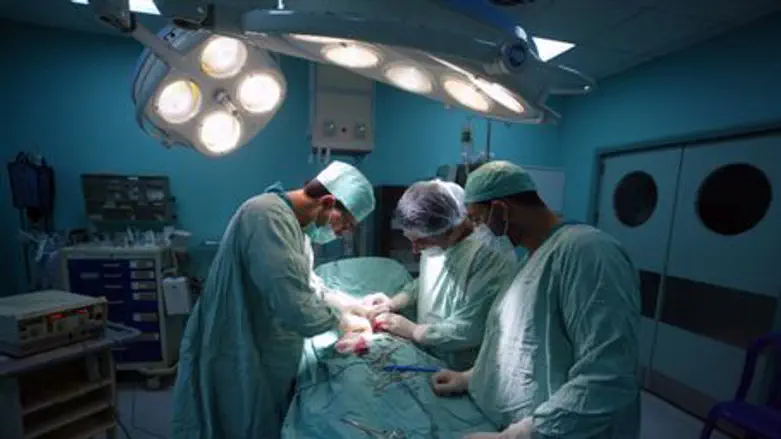 Surgery (illustrative)
Israel news photo: Flash 90
Members of Knesset from across the political spectrum are calling on the United Nations to investigate allegations that the Chinese government kills prisoners in order to harvest and sell their organs.

A diverse group of nine MKs - Uri Orbach (Habayit Hayehudi), Michael Ben-Ari (Ichud Leumi), Yoel Hasson (Kadima), Ibrahim Sarsur (Ra'am Ta'al), Talab el-Sana (Ra'am Ta'al), Daniel Ben-Simon (Labor), Shai Hermesh (Kadima), Chaim Amsallem (Shas) and Akram Hasoon (Kadima) – turned to the UN to express concern.

Suspicions have been growing for some time that the Chinese government kills prisoners to sell their organs. The organs are sold to patients, most of them foreign citizens who come to China seeking a transplant.

Prisoners are allegedly killed when they are discovered to be a match with a medical tourist. Some doctors say the prisoners are killed by the surgery itself.

A new video circulating in recent days aims to raise awareness of the issue. The video includes segments that viewers may find highly disturbing.