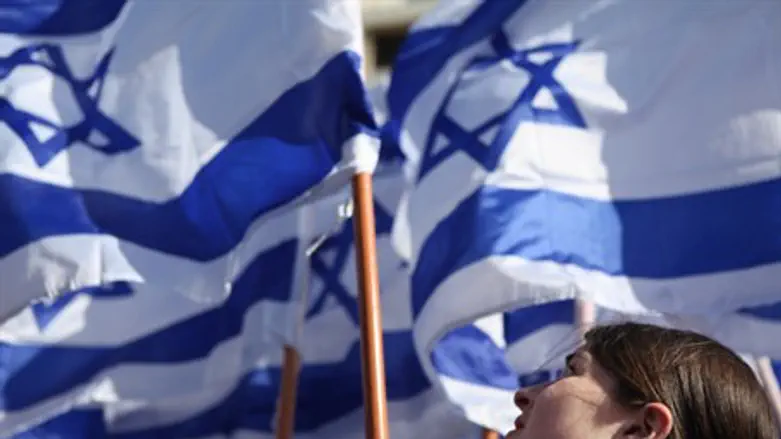 Israeli flags
Israel news photo: Flash 90
An event in Copenhagen celebrating cultural diversity deliberately excluded the Israeli flag, the Copenhagen Post reports. Organizers say they were motivated by safety concerns.

Jewish community leaders were initially told that none of the groups participating in the Mangfoldighedsfest diversity festival would be waving flags.

However, at the festival it was clear that most groups had in fact brought flags. Representatives of other cultural groups said they had never been told not to bring a flag.

Organizers then changed their story, saying, "It is not that there is a flag police. Specific associations were asked not to display their flags as a safety precaution."

Deputy Mayor Anna Mee Allerslev told the paper that the city had been concerned as well. "We had some experts who were deeply concerned about the situation and were afraid that the security was not sufficient," she explained.

Max Meyer of the Dansk Zionistforbund organization told the Post, "It is a shame that one group is discriminated against, especially at a diversity celebration."

City officials and festival organizers have issued an apology to local Zionists and say they will look into making changes. While she apologized, Allerslev continues to maintain that security was a real concern, and argued "Politicians should be careful not to politicize cases like this."

The situation echoes an incident in Michigan in which police stopped a Jewish man for displaying Israeli flags on his truck. Muslim students who had thrown objects at him upon seeing the flags were not detained.